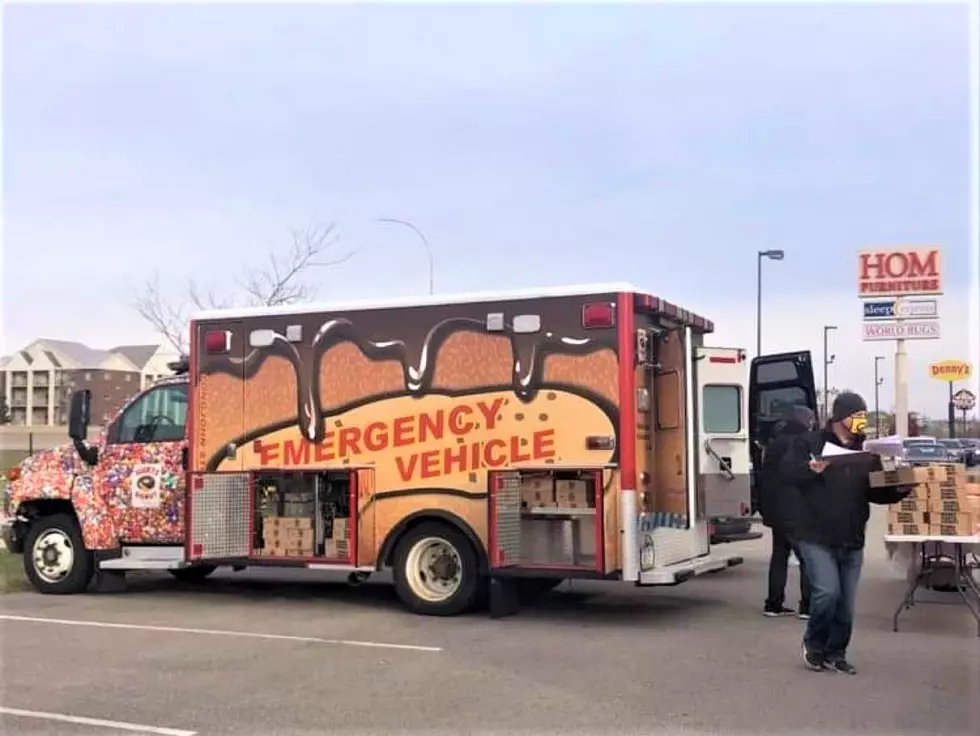 Delicious Donut Food Truck is Coming Back to Rochester on Friday
Photo by Mike Kramer
Donut Lovers, listen up!  Hurts Donuts is bringing their truck to Rochester, Minnesota.
If you love a good donut, a truck full of the goodness is coming to Rochester, Minnesota on Friday.  Yes, Hurts Donut is driving to Rochester again with their Emergency Donut Vehicle.
ATTENTION ROCHESTER! THIS IS NOT A DRILL!
Our Emergency Donut Vehicle will be visiting JUNE 18!!! This visit will be pre-order only so everyone gets exactly what they would like!!
- Hurts Donut - Cedar Falls, IA Facebook Page
What yummy donuts are available from Hurts Donut?
According to their Facebook post, they will have the following donuts available to pre-order:
GIANT Cinnamon Rolls,
Strawberry Cheesecake Cinnamon Rolls,
Pecan Rolls,
ENORMOUS fritters,
maple bacon bars,
Our famous Funfetti Stuffed Donut,
and dozens of our most popular donuts!!
Here's how to get your box of delicious Hurts Donuts
First:  figure out what donuts you'd like
Second:  Call 319-504-5611 by June 17th to get your order in.  Unfortunately, supplies could run out if you call too late.  In other words, don't promise your kids donuts until you make the call.
Head to Autumn Ridge Church at 3611 Salem Rd SW on Friday, June 18th between 12 pm and 1 pm to pick up your donuts.
Gluten-Free Fans, don't cry!  There are food and donut options for you in Rochester too!
I love Hurts Donuts but I can't eat them since they are full of gluten.  But if someone can buy a box of Hurts Donuts when they are in Rochester, Minnesota on Friday and let me just smell them for a second, I'd love you too.
If you are looking for gluten-free donut options in Rochester, Drift Dough in Rochester, Minnesota should be your next stop.  You can learn more about their options and biz here.
8 Places in Rochester Serving Gluten Free Menu Options
Listen to Jessica Williams weekdays from 6am until 10am on the Y-105FM Early Morning Show with James & Jessica
List of Restaurants in Rochester with the Best Macaroni and Cheese
You thought that people in Rochester were passionate about burgers and
coffee!
Well, move aside burgers because people are very picky and particular about their mac and cheese and there are a few favorite spots in Rochester for some cheese-covered noodles.