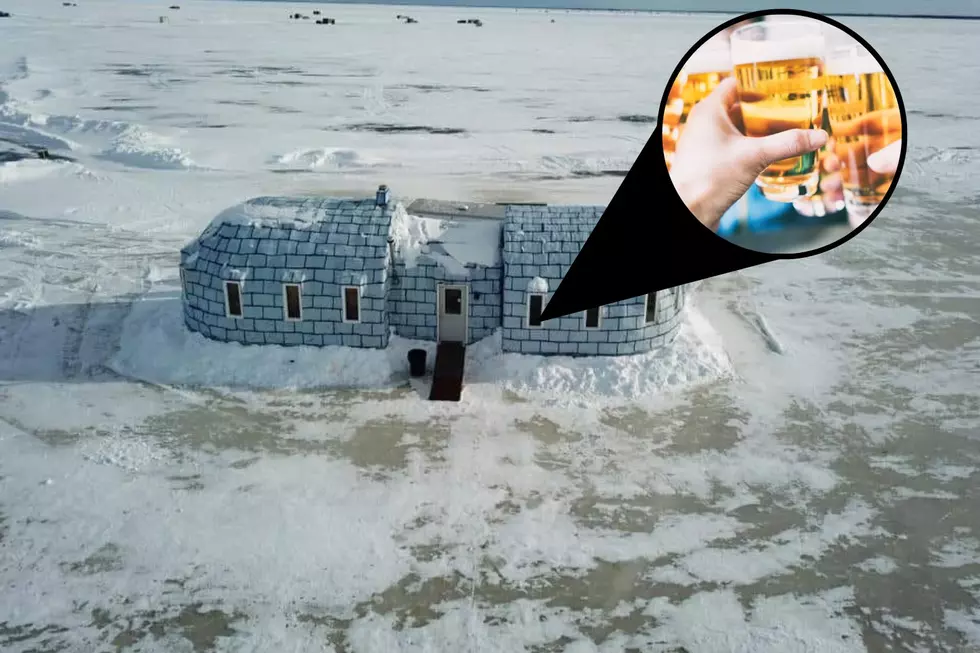 Igloo Bar Opens its Doors on a Frozen Minnesota Lake
Zippel Bay Resort via Facebook, Thinkstock
This is some serious Minnesota stuff right here. Only in Minnesota will you hear about an igloo bar set up on a frozen lake! But it's totally a place I'd want to check out. This igloo bar that's up in northern Minnesota just opened this past weekend.
It's such a Minnesotan thing to set this up and it's such a Minnesotan thing to want to go but I'm proud of it! We have to embrace the cold, long Minnesota winters, so why not do it in a fun environment that can only happen this time of year.
Minnesota Igloo Bar
This igloo bar is up near Lake of the Woods, so yeah, way up there. It's in a small town called Williams, Minnesota. In Williams is the Zippel Bay Resort which sits on, yep, you guessed it, Zippel Bay. When it gets cold enough in Williams and Zippel Bay freezes over the igloo bar comes out for the season!
Based on Facebook posts, they got their igloo bar up and running this past weekend in time for the Vikings/Packers game. No, it's not actual ice, can you imagine how much of a mess that would be? It looks like a tent that looks like an igloo with some windows and of course heat and TVs.
It looks like a fun, very Minnesotan, place to check out if you're up in that area or are looking for a cool place to go for a little vacation this winter. Keep scrolling for more places to stay in Minnesota this winter.
11 Picture-Perfect Minnesota Airbnb's to Stay in This Winter
If you're looking for the perfect escape this winter, look no further! Check out these picture-perfect Minnesota Airbnb's that you can stay in this winter.
BRRRR: The 15 Coldest Cities in America
The list below is from
Niche
. They put together their list of the coldest cities in the county by looking at which ones had "the coldest average low temperatures during the winter months." Keep scrolling to see the 15 coldest cities in the United States.