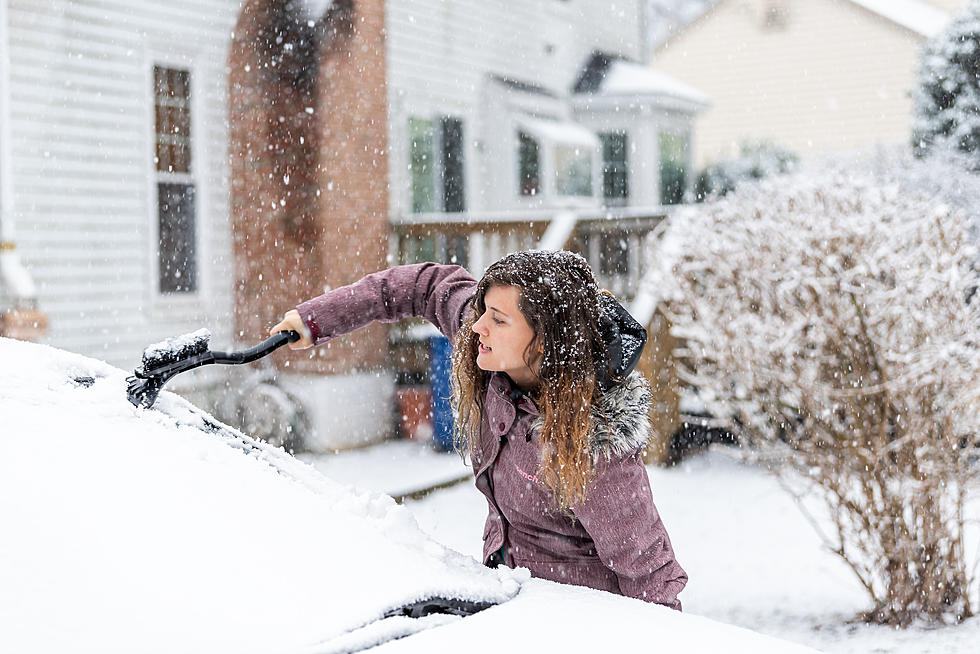 Easy Trick to Help Minnesotans Remove Ice From Their Windshield in Seconds
ablokhin
A wintry mix of rain and snow fell across southeast Minnesota overnight and more nasty weather is expected throughout the day on Tuesday. Driving is going to continue to be difficult. Please check the road conditions on our app before heading out and allow yourself extra time to reach your destination safely.
Before you start driving you'll need to scrape those windows. Driving with frosted windows in Minnesota is illegal. You'll definitely want to make sure your windows are cleared off and you can do it in a fraction of the time that would normally take with the easy trick below.
Sgt. Troy Christianson from the Minnesota State Patrol says driving with frosted windows is against the law. You can get ticketed for driving with an obstructed view or you could end up getting into a bad crash.
It is illegal to drive with frosted and or steamy windows.
Minnesota Stature 169.71 subdivision 3 states; "No person shall drive any motor vehicle with the windshield or front side windows covered with steam or frost to such an extent as to prevent proper vision."
Christianson highly recommends that all windows be cleared. "To ensure proper visibility, be sure to clear all snow and ice from your vehicle.  Taking the proper steps could help you avoid a crash."
Simple Trick to Help Minnesotans Remove Ice From Their Windshield in Seconds
Scraping windows when it's butt-cold outside isn't much fun and sometimes you just don't have enough time to let your car warm up to make clearing windows easier.
Try out the life-hack below to remove that ice in seconds.
This simple solution can help.
Just fill a spray bottle with 1/3 water and 2/3 rubbing alcohol and squirt the mix on your window.
Watch how it works:
You might want to mix a bottle up to leave in your car this winter!
BRRRR: The 15 Coldest Cities in America
The list below is from
Niche
. They put together their list of the coldest cities in the county by looking at which ones had "the coldest average low temperatures during the winter months." Keep scrolling to see the 15 coldest cities in the United States.