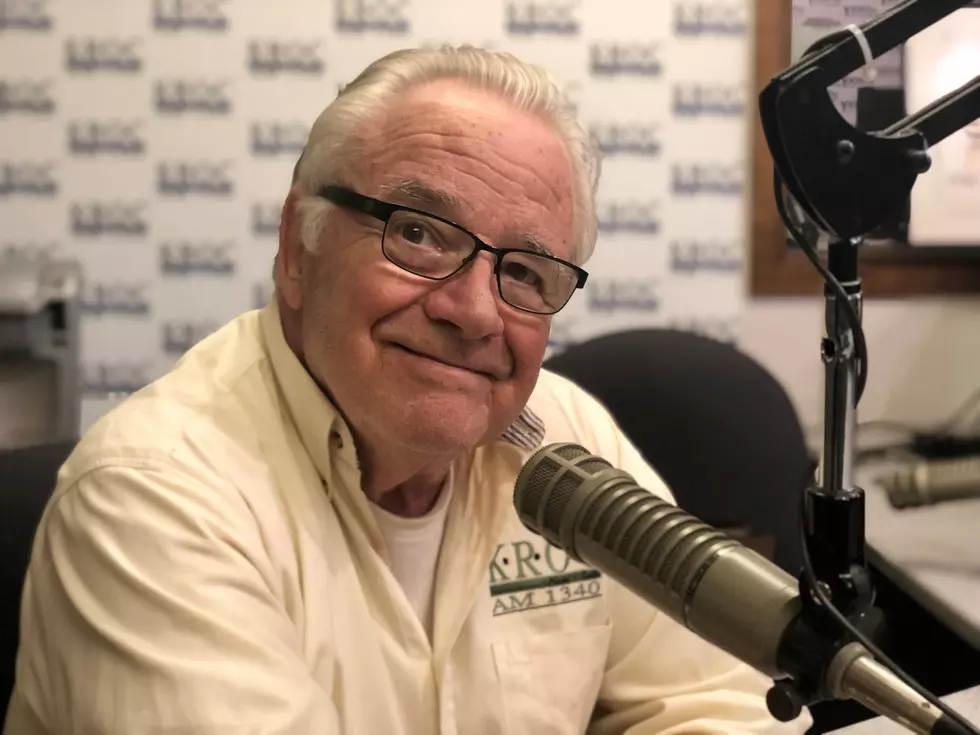 (Opinion) Possible Impacts of Putin's Ukraine Invasion
Tom Ostrom
The opinions expressed in this post belong solely to the author and should not be construed to represent the views of Townsquare Media, News-Talk 1340 KROC-AM and 96.9 FM, or anyone else associated with the organizations.
______________________________
Russian President Vladimir Putin's surprise invasion of Ukraine was motivated by factors analysts have speculated about.
Putin made it clear he did not want Ukraine to join NATO, an organization designed after World War II to block Soviet and Russian expansion. Putin regretted the fall of the Soviet Union for whom he served as a KGB agent. He wants to restore Soviet historical geography, recalling that Ukraine had been under Russian and Soviet control for centuries until Ukraine was granted independence in the late 20th century.
Sections of Ukraine are populated by ethnic Russians who want to be unified with Russia. Putin has recognized their autonomy. Perhaps that secession and political status could have been discussed and diplomatically resolved with Ukraine to avoid this violent war.
Analysts ponder whether Putin would have invaded Russia had Donald Trump been reelected in 2020. Putin was tempted to invade Ukraine given the disunity of Europe and its dependence on Russian natural gas and petroleum, factors exacerbated by President Biden's inexplicable shutting down of U.S. oil production, ending U.S. energy independence.
Perhaps Ukraine leaders are rethinking the payoffs they gave the Biden family, money that should have gone into the purchase of military weapons. Perhaps the Ukraine leaders are regretting giving up their nuclear arms under Western pressure to appease Russian security concerns.
Perhaps President Obama and then Vice President Joseph Biden reassured Putin's self-confidence and territorial ambitions when the U.S. did not challenge Russia's occupation of the Crimea. Recall Obama's ignorant condemnation of Senator Mitt Romney's description of Russian threats, with Barack informing Mitt that the Cold War was over.
The growing China-Russia alliance is designed to limit U.S. power in their spheres of influence.
Putin saw the weakness of NATO, Europe, and the United States in these contentious geopolitical times.
Feckless American policies concentrating on having a WOKE and politically correct military with a deemphasize on professional war-making skills have convinced China and Russia that the U.S. lacks the unity and national pride that allowed victory in World War II.
U.S. policy ambivalence was illustrated by John Kerry's recent incredulous concern that he hopes Putin's Ukraine invasion does not lessen his cooperation with the alleged Green Revolution and climate change agenda, in which China and Russia have shown little interest.
American economic and political divisions and Biden administration failures might return the Republicans to power in the 2022 and 2024 elections. Then we will see if regime change will temper Russia and China's challenges to European and American unity and resolve.
We shall see if European and American unity and nationalism will be resurrected in a new world order that challenges the hegemony and global objectives of China and Russia.
We shall see emerging outrage of Russia's war in Ukraine as Europe and America explore increased economic sanctions against Russia and the shipment of weapons to Ukraine.
Perhaps a negotiated peace in that troubled region is possible as Russian troops incur continued resistance. Ironically, a weakened NATO encouraged Putin's Ukraine attack; but the war may strengthen and expand NATO.
Most dangerous is the possibility of continued Russian territorial expansion will encourage China to invade Taiwan in the face of Western disunity.
TRIBUTE: 29 U.S. Service Members From Minnesota Killed During the War in Afghanistan
After 20 years of war, 29 men and women from Minnesota made the ultimate sacrifice in Afghanistan while serving our country during Operation Enduring Freedom.
Scroll through the photos below and pay tribute to our fellow Minnesotans who served with valor.