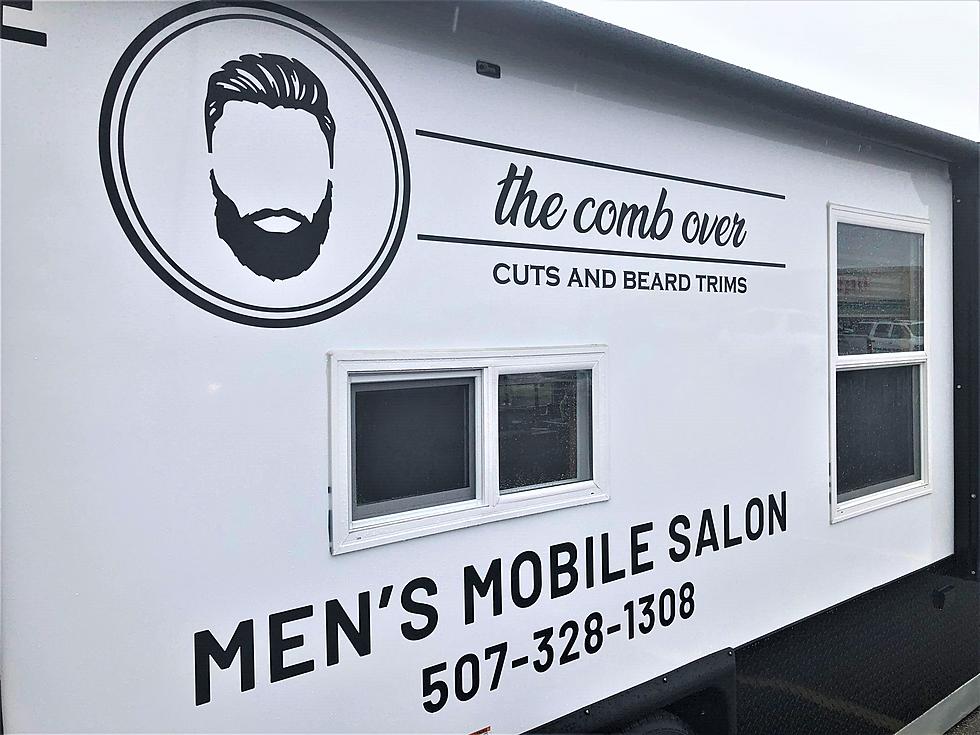 New Mobile Hair Salon for Men and Boys Rolls Into Rochester, etc.
(James Rabe)
A new place for men to get their hair cut has rolled into Rochester, Minnesota...and Stewartville, Owatonna, Kasson, and St. Charles! Five new businesses? Nope. One. The Comb Over, a mobile salon specializing in men's and boy's cuts.
I heard about The Combover from a friend, so I decided to try it out, getting my first post lockdown professional cut (apologies to Alyssa Buege). I went to TheCombOver.Glossgenius.com. Selected a shampoo and cut, selected a day and time, and added my credit card info to reserve the time.
Then I went to the salon, which looked like an incredibly nice fish-house, in front of Hy-Vee West Circle Drive. Opening the door, I walked into a very nice salon, with two chairs, two sinks, and one very personable Erin ready to cut my hair.
BTW - It looked like a fish house because that's what they ordered, with some modifications for hair instead of fishes. 
Erin Mikkalson and her sister Katie Snow are co-owners, with Erin using her creativity and style on the hair, and Katie taking care of the books. Katie's husband was there the day I had my hair did. He's the one moving the salon from town to town.
My first thought was, "These people are friendly!" and throughout the whole wash and cut it was tough to get Erin to talk about herself. I'd ask a question, "You been in this business long?" And she'd answer, "Oh, yeah, used to be at Sport Clips..." and before I knew it, she'd turned it around and got me talking.
Turns out it was just their second day open. A gloomy, drippy day, as you can see in the photos. But that was only true outside. I get the feeling that's one of Erin's gifts, making people around her feel special by being interested in the people around her.
What Did It Cost?
My wash/cut was $24, which seems pretty competitive. The Combover's website lists the mobile salon's schedule, and please notice something I did not when I booked,
"Before booking online- Make sure you check to see what town we are in on what specific days to avoid confusion."
I was confused, so I sent a text (because who wants to talk to people on the phone, amiright?), and super fast I got a reply and a location. Don't be me.
It's always great to see a new business spring up, trying something new for a particular industry. Kudos, Erin and Katie, here's hoping for long lines as you roll into town.
As always, if you have a comment, complaint, or concern about something I wrote here, please let me know: james.rabe@townsquaremedia.com
A Pill Hill Home for Less Than $600,000?
Just barely, but yes, Check it out.
Pill Hill Home w/Tennis Court And the Pinkest Laundry Room You've Ever Seen
"Tucked into the hillside, the multi-level home has 7 bedrooms, including a main floor master suite and bedroom/office, 3 bathrooms, and a 2 car tuck-under garage. The home features two huge livings areas with fireplaces, including a family room with access to a spacious deck overlooking the tennis court." Plus one super pink laundry room.
At $575,000 it's a steal.