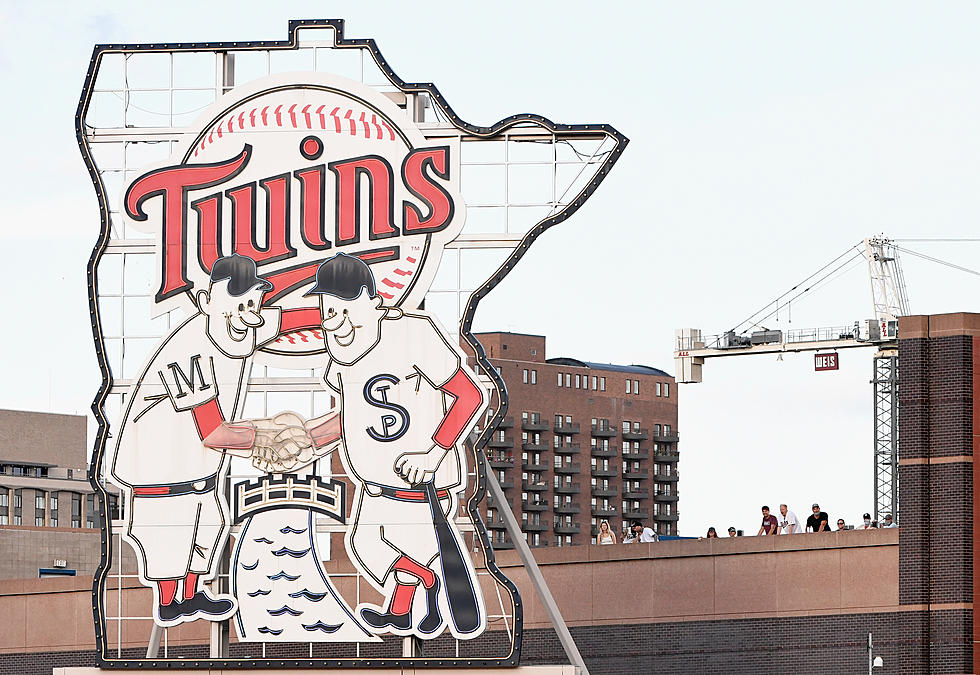 Saturday & Sunday Twins Games Postponed Due to COVID
Getty Images
In an announcement shortly before 7 pm, the Minnesota Twins stated that tonight's game against the Los Angeles Angels of Anaheim would be postponed due to COVID-19 protocol.
Twins affiliates across Twins Territory got the news shortly before 7 in both a text alert and email from the affiliated broadcast company, Learfield Sports, that arranges the games for satellite reception.
The Twins posted to their social media accounts that the game was not going to be played at this time.
Tonight's scheduled game between the Los Angeles Angels and the Minnesota Twins at Angel Stadium has been postponed to allow for continued testing and contact tracing involving members of the Twins organization. Major League Baseball will continue to provide updates as available.
Betsy Helfand of the Pioneer Press Tweeted out that Twins player Kyle Garlick had tested positive and that the Twins feared there "could be additional positives within their group."
The Twins have also decided to postpone Sunday's game. The team's next stop is the Bay Area to see Oakland in a 3 game tilt before heading back home to play the Pittsburgh Pirates.
HAVE YOU SEEN ME? 28 Kids Missing From Minnesota
As of April 7, 2021, there are 28 children missing from across Minnesota and have still not been found, according to the
National Center for Missing and Exploited Children
. If you have seen any of them, or have any information on their whereabouts, please don't hesitate to call 911 or you can call the National Center at 1-800-843-5678 (1-800-THE-LOST).