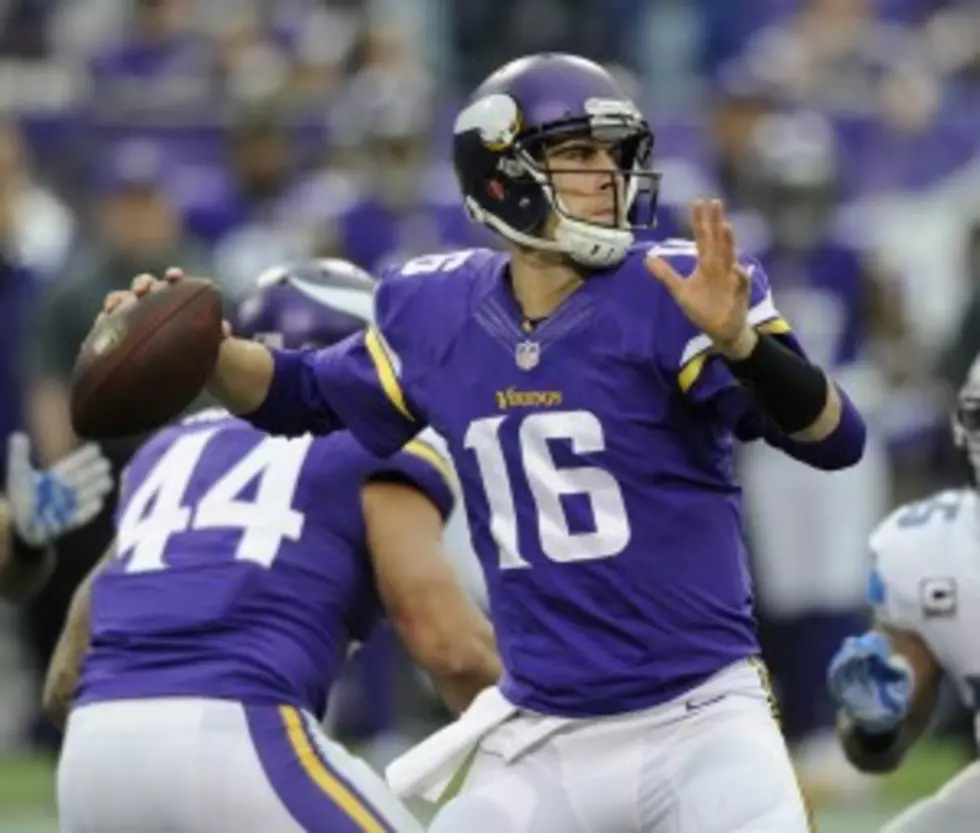 Vikings Trade Cassel to Buffalo For Draft Pick
Getty Images
MINNEAPOLIS (AP) — The Minnesota Vikings have agreed with the Buffalo Bills to trade quarterback Matt Cassel next week for an undisclosed draft pick.
The Vikings announced the deal on Wednesday, six days before NFL transactions can begin with the start of the new league year. The trade can't be completed until then, but the announcement wouldn't have been made if there were potential roadblocks for the deal.
The trade also wouldn't have been initiated had the Vikings not been confident in Teddy Bridgewater, the first-round draft pick who took over as the starter in the third game of last season after Cassel broke his left foot. Cassel spent two years with the Vikings, taking over in 2013 after Christian Ponder struggled to keep the job.