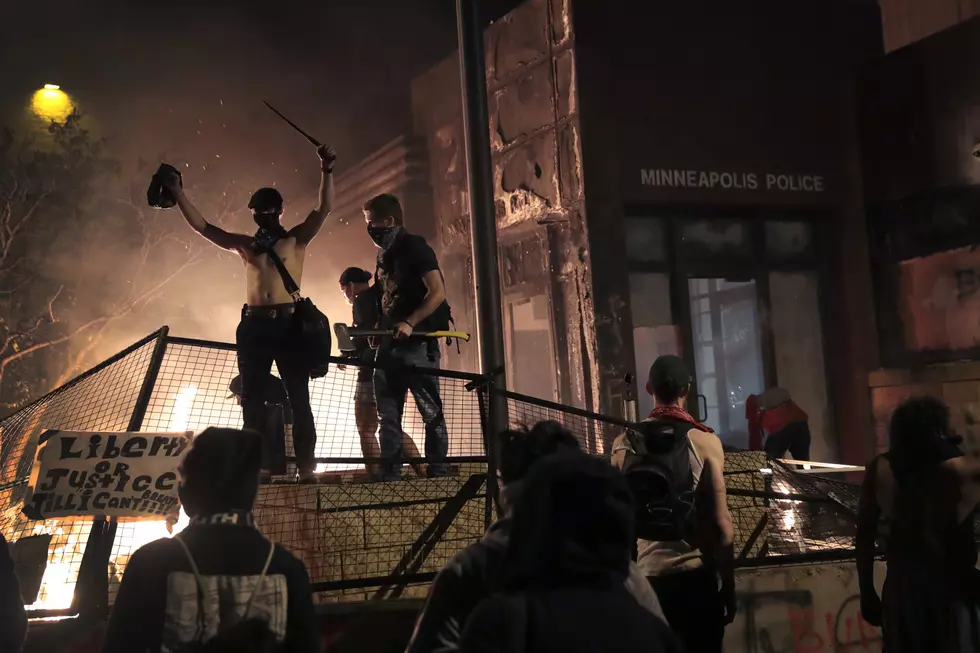 2 Men Charged After Minneapolis Riots Now Face Terrorism Charges
Getty Images
Enter your number to get our free mobile app
Minneapolis, MN (KROC-AM News) - A new four-count federal indictment has added terrorism-related charges to the criminal offenses allegedly committed by two men previously charged in federal court in connection with the rioting in the Twin Cities earlier this year.
Federal prosecutors say 30-year-old Michael Solomon of New Brighton and 22-year-old Benjamin Teeter of Hampstead North Carolina are now charged with conspiracy to provide material support to a foreign terrorist organization and attempting to provide material support to a foreign terrorist organization. Both men are also accused of illegal possession of silencers and a machine gun.
A news release says Solomon and Teeter are accused of being members of the anti-government "Boogaloo Bois" and a subgroup called the "Boojahideen." It's alleged both men, believing they were communicating with members of Hamas, expressed a desire to serve as mercenaries for the group and talked about plans to "destroy government monument, raiding the headquarters of a white supremacist organization in North Carolina, and targeting politicians and members of the media."
The new indictment also alleges the two men delivered five silencers to a person they believed was a senior member of Hamas and offered to manufacture and supply Hamas with additional suppressors and fully automatic weapons. The charges state the two men believed the equipment would be used to attack Israeli and U.S. soldiers overseas.
NEW PHOTOS: 32 Kids Missing From Minnesota