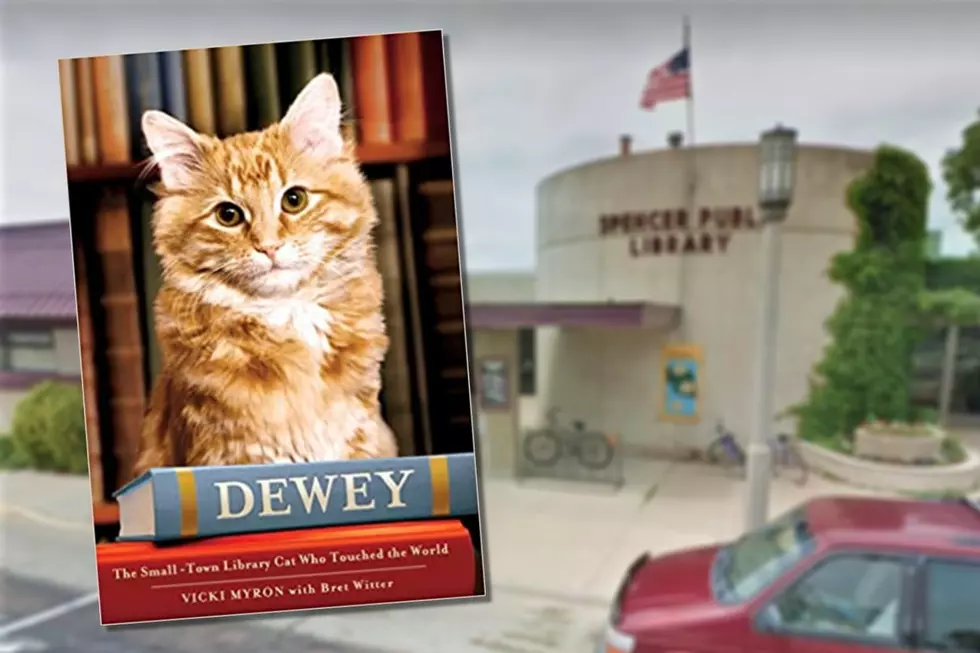 3 Hours From Rochester Is An Iowa Library With A Super Famous Cat
Amazon/Google/RabeArt
Enter your number to get our free mobile app
If you love cats, add Spencer, Iowa, to your list of Post-Pandemic Destinations so you can meet Dewey, the Library Cat. Well, not the real Dewey, as he passed away in 2006, but the library has a sculpture and still feels the love from this special orphaned cat.
Dewey's full name is Dewey Readmore Books, but that's getting ahead of the story for this small town library cat.
"Dewey Readmore Books was the resident cat at Spencer Public Library. He was put in the book drop return one cold January night in 1988. When the staff found him the next morning, they decided to adopt him. After the library's board of trustees and the city council approved, the kitten was neutered, and given the proper vaccinations. A contest was held to pick a name, and Dewey Readmore Books was officially added to the staff."
The library employees and the townsfolk cared for Dewey, until he became too sick to go on. Shortly after his 19th birthday in 2006, he died due to complications from a stomach tumor...falling asleep and not waking up in the arms of the then library director.
Want to know more about Mr. Readmore?  Check out the book written by Vicki Myron.
Listen to James Rabe and Jessica Williams Weekday from 6 - 10 AM on Y-105 FM
Take a look at the pictures that are SO VERY 2020.
LOOK: Just some of the photos that capture the historic year that was 2020