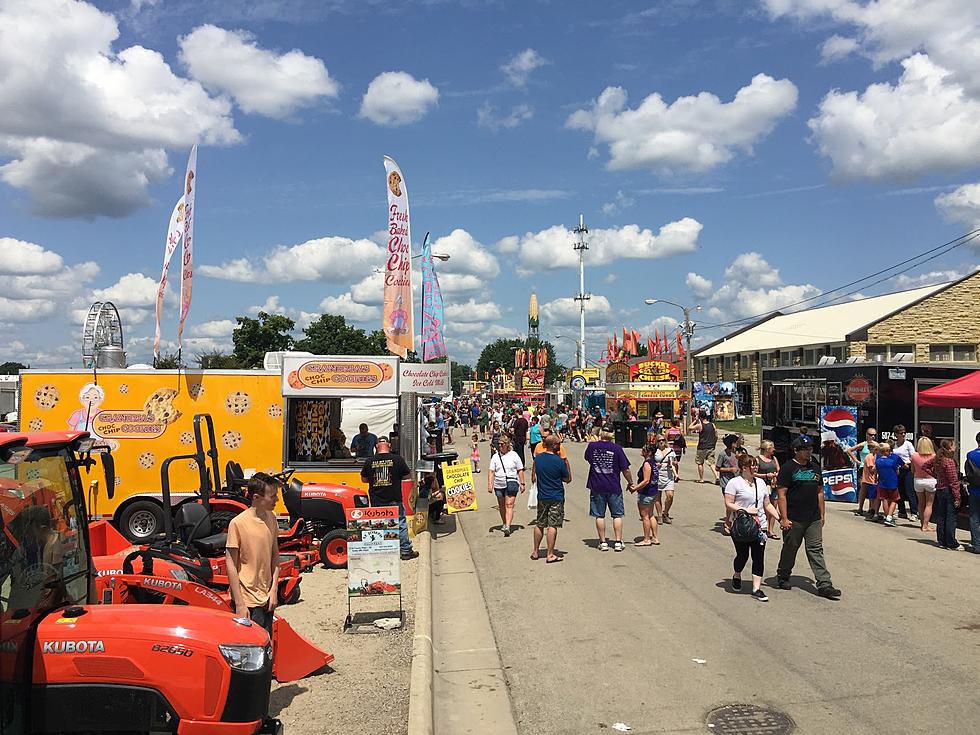 Badly Behaving Youth Prompt Earlier Shutdown of Olmsted Co. Fair
Credit: James Rabe
Rochester, MN (KROC-AM News) - While stressing it remains a "family-friendly and family fun" event, Olmsted County Sheriff Kevin Torgerson and officials with the Olmsted County Fair today announced some changes to address continued problems involving groups of young people, mostly juveniles, roaming the fairgrounds during the evening.
Sheriff Torgerson says his office and the Fair Board are boosting staffing and, starting tonight, the carnival will be shutting down at dark in an effort to curtail the problems. He says there is a chance the rides and games could be shut down even earlier in the evening if it is warranted.
The Sheriff says the concerning behaviors caused by the groups of 40-60 young people have included disorderly conduct, assaults, fighting, thefts, and other bad behavior. He says it started Tuesday night with an incident that led to the arrest of a 15-year-old girl. The Sheriff's Office reported deputies were spat at and kicked at by other teenagers who were with the girl when she was asked to leave the fair.
Torgerson is urging parents not to drop off their juvenile children unattended at the fair. He says the fair "is not a daycare" and is not a place for the young people to "burn off some steam" if that means causing trouble. Anyone caught being disorderly will be escorted off the fairgrounds and instructed they are prohibited from returning for the remainder of the fair.
News Update:  Olmsted County Sheriff's Office Loses Veteran K9 Deputy
9 Strange Ghost Towns Within 100 Miles of Rochester, Minnesota
Ghost towns are interesting to learn about and there are many around Minnesota. But here are 9 ghost towns that are all within 100 miles of Rochester, Minnesota. Most of them are actually within an hour.