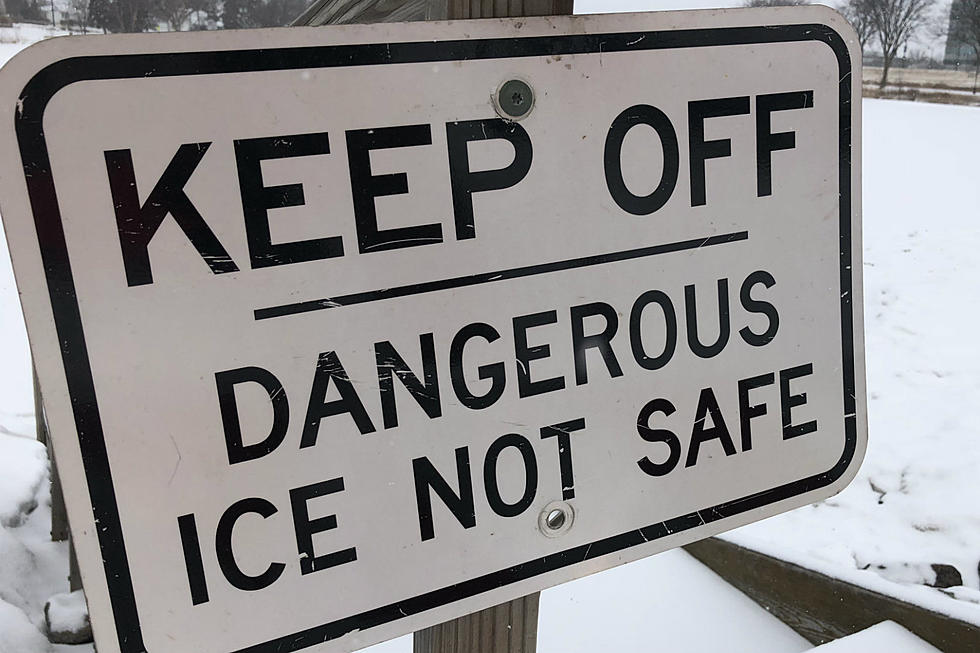 Central Minnesota Man Falls Through Ice (Already?)
(Chrissy Gaetke, WJON)
It's only November 10th, and we're just starting to see the formation of ice on area lakes and ponds -- but there already needed to be an ice rescue yesterday in central Minnesota.
According to the Isanti County Sheriff's Office, a man needed to be rescued after falling through the ice about thirty yards offshore on Skogman Lake near Cambridge.
The Department's Facebook page dispatcher's received a call around 5 PM regarding a man that had fallen through the ice. Isanti County Sheriff and Cambridge Fire responded to the call, but he man had already pulled himself out of the water. "Other than wet and cold, the man will be ok."
According to the Isanti County Sheriff Facebook Post
The Sergeant on scene indicates in his report the male was trying to ice fish. Folks, it is not even close to safe to venture out on the ice, it is however a safe bet you will go through any ice we currently have on area lakes.
According to the Minnesota Department of Natural Resources, foot travel on new, clear ice is not safe until there is a minimum of four-inches of ice thickness.
Guidelines for New, Clear Ice Only
UNDER 4" - STAY OFF

4" - Ice fishing or other activities on foot
5"-7" - Snowmobile or ATV
8"-12" - Car or small pickup
12"-15" - Medium truck
And finally, remember that no ice is ever 100% safe!
Pete Hanson is on 98.1 Minnesota's New Country weekday mornings from 5:30 to 10:00.