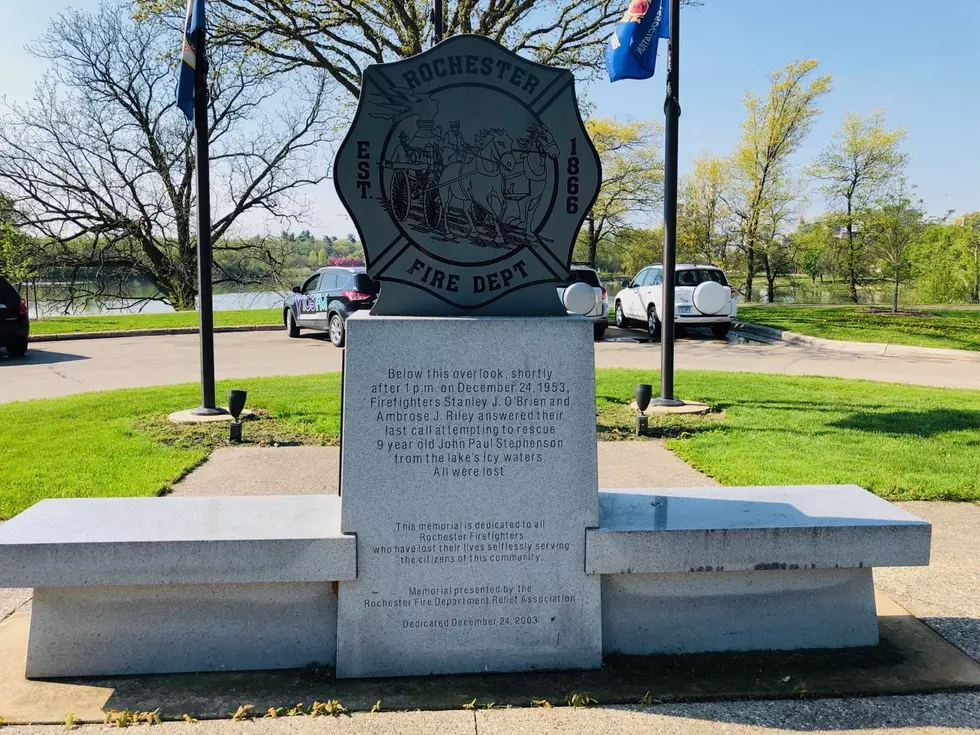 Ceremony For Fallen Rochester Firefighters
Rochester Fire Dept. Memorial/ Kim David/TSM
Enter your number to get our free mobile app
Rochester, MN (KROC AM News) - The Rochester Fire Department will hold a somber ceremony Thursday to honor two firefighters who died on Christmas Eve 1953 while trying to save a young boy.
Firefighters Ambrose Riley and Stanley O'Brien were among those who responded to a report of a boy who had broken through the ice of Silver Lake.
They reached the struggling boy and were able to briefly slide him onto a floating piece of wood but he fell off and sank. The two firefighters dove to find the boy, but all three disappeared. Their bodies were recovered a short while later.
According to a news release, the Rochester Fire Department "hopes the ceremony will not only help residents recognize the sacrifices of first responders, but also remind them to use caution on and around ice this time of year."
The public is invited to the ceremony which will begin at 9:00 AM at the Silver Lake Firefighters Memorial.
LOOK: 15 Unconventional Christmas Albums From the Past 50 Years