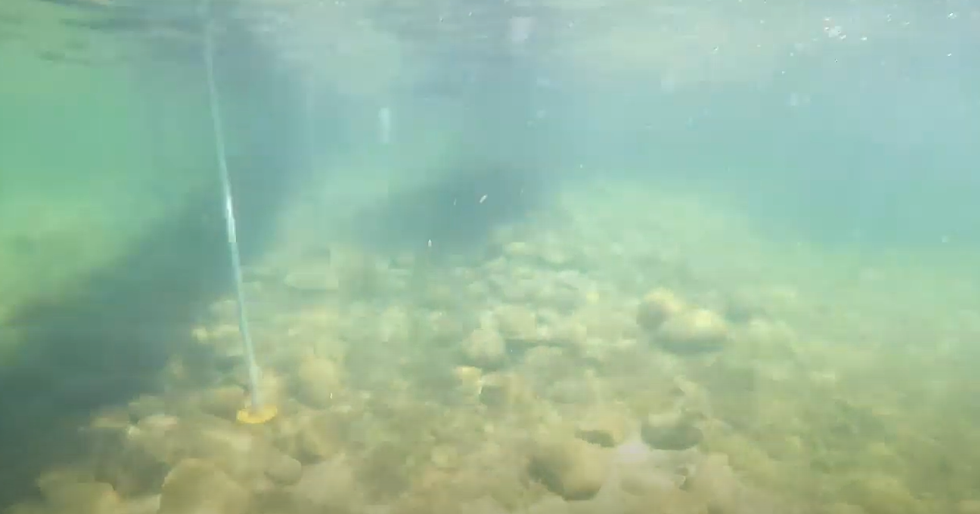 Tranquil Minnesota Lake Has Water as Clear as the Caribbean
Caribou Lake - vai The Wanderlust Travelers on YouTube
There are so many amazing lakes in Minnesota, but this lake, in particular, is one that you will want to check off your bucket list of lakes to visit in our great state.
The Drive To The Clearest Lake in Minnesota, Caribou Lake, Is Well Worth It
It may be a long drive to go and see from Southeast Minnesota, as it is nearly 325 miles from Preston, but it is totally worth the trip to see Caribou Lake. The lake sits about six miles south of Marcell, Minnesota and is said to be the clearest in the state.
Caribou Lake Offers A Unique Viewing Experience
Caribou Lake is well worth visiting. It offers tranquility, beauty, and the unique experience of seeing what's going on 40 feet below the lake's surface! If you are looking to travel and see a lake with views you could never imagine, Caribou Lake is well worth visiting.
You can see in this photo below from Ben Smaby's Facebook page. The water is extremely clear, and that view is actually possible throughout much of the lake. It is not very often you can see 40 feet down the lake, but at Caribou Lake you can.
Buckhorn on Caribou Lake is a resort on Caribou Lake and highlights some of the unique aspects of the lake including being able to see nearly 40 feet down, along with being one of the deepest lakes in the state at nearly 160 feet deep.
The lake is also great for fishing trout, smallmouth and largemouth bass, and sunfish year-round. The lake is on the smaller side, as it is about 1 mile long, and is 220 surface acres.
So when planning your next trip to 'Up-North' Minnesota, you may want to give Caribou Lake a try! It will be well worth it.
SAY WHAT? 20 of the Hardest Lake Names to Pronounce in Minnesota
Terrifying Wisconsin Home Also Comes with Amazing Lake Views
This home that was recently for sale in Racine, Wisconsin has an insane backyard. It just a cliff drop-off! There are beautiful views of Lake Michigan but the backyard is a little scary.