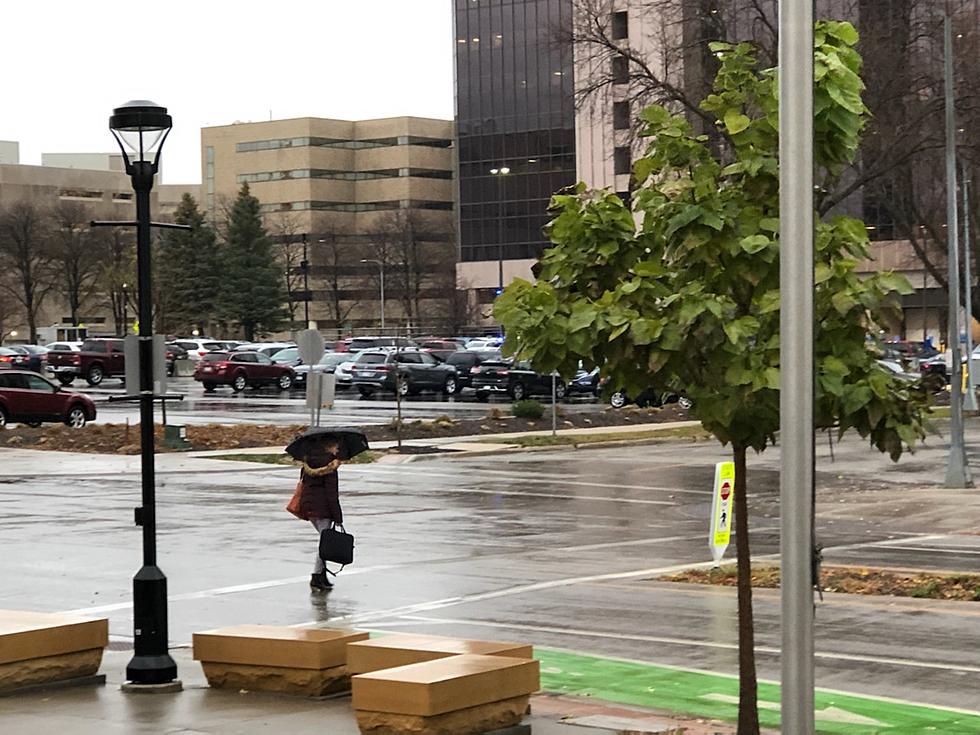 Drought Conditions Improve but Still Remain in Rochester, SE Minnesota
Kim David/TSM
Rochester, MN (KROC-AM News)- Last weekend's heavy rainfall made a significant dent in the Rochester area's ongoing drought. 
That's according to Thursday's update of the U.S. Drought Monitor. Rochester saw its heaviest rainfall in more than a year last weekend, with nearly three inches of rain being recorded at the Rochester Airport, according to the National Weather Service. 
See Also: Rain Further Delays Project in Downtown Rochester
The updated drought monitor indicates the rainy weekend wiped out exceptional drought conditions that covered nearly all of Mower County, more than three-quarters of Fillmore County and portions of Houston and Freeborn Counties. 
Despite the welcomed rainfall, drought conditions do remain in the Rochester area. Olmsted County remains in a severe drought while most of Houston, Fillmore, Freeborn and Mower Counties are still experiencing extreme drought conditions. 
Statewide extreme drought conditions are infesting just over 8% of Minnesota. That's down from more than 26% last week. 
The percentage of Minnesota dealing with severe drought conditions dropped from 64% last week to just under 47% this week. All of the state remains abnormally dry through the final week of September. 
Most of the arrow-head and a large swath or western Minnesota along a small portion of Washington County in eastern Minnesota are the only areas in the state not reporting any drought conditions.
11 of the Most Devastating Weather Disasters in Minnesota Throughout The Years
We might be full of lakes and "nice" but Minnesota has had its fair share of horrible and nasty weather. Throughout the years we've had floods, fires, storms that have crushed stadium roofs flat, and tornadoes that have destroyed lives.