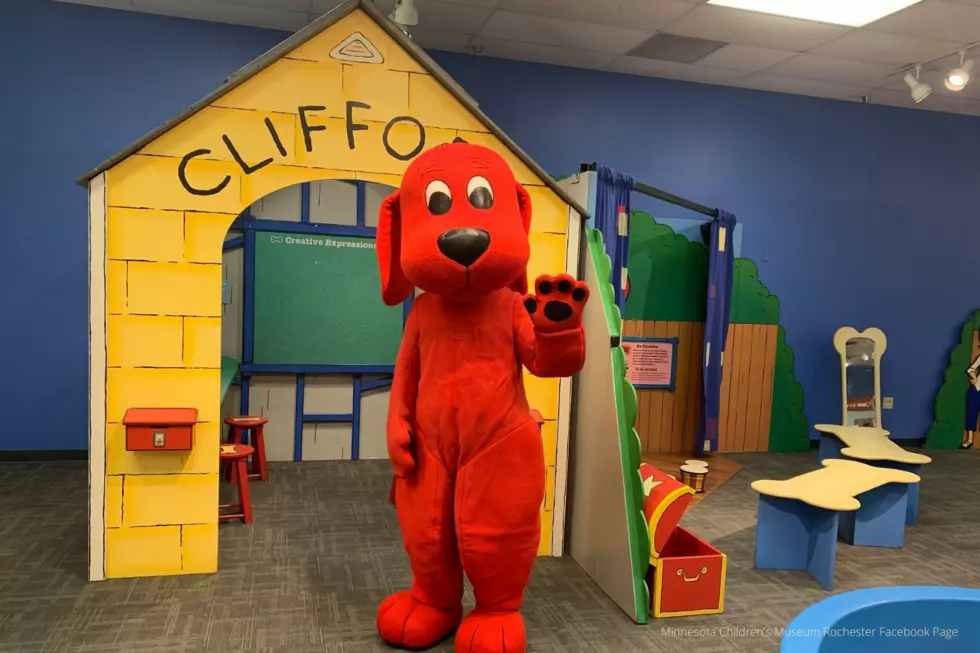 Families Invited To Say Goodbye to the Minnesota Children's Museum in Rochester
Minnesota Children's Museum Rochester Facebook Page
A fun place for families in Rochester is having a "good-bye" celebration as they close their doors on Sunday, February 16th.
The Minnesota Children's Museum in Rochester has had 8 great years in Rochester but due to Spark opening up in the Apache Mall, they are closing their River Center Plaza location.
If you and your family have loved the Minnesota Children's Museum in Rochester and want a chance to say good-bye to Clifford and have one last look, everyone is welcome to come by and visit for free and even enjoy a few surprises!  They will be open from 12 pm until 4 pm and admission is free.
The happy news is that Spark will be opening up the summer of 2020 and demolition has already started.  I've been watching the updates as they've been posted on their Facebook page, but check out the latest one below that shows a lot of sledgehammers.