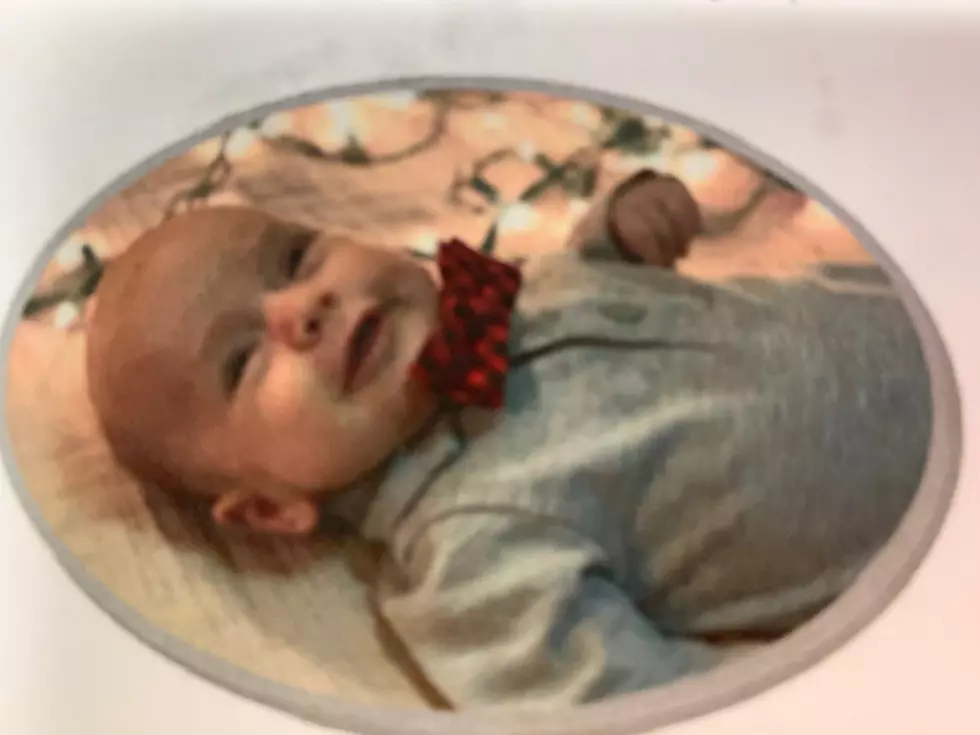 Faribault Boys Hockey Helping a Former Player
Bowdenn Bauer Photo provided by FHS Boys Hockey
The Faribault Falcons boys hockey team is scheduled to host the Winona Winhawks tomorrow at Noon in Big Nine Conference hockey.  The game will factor in Section Tournament seeds but the players are realizing that might pale with comparison to the bigger picture.
Former Falcons hockey player Austin Bauer and his wife Allie have been dealt with a big blow.  Their 3 month old son Bowdenn is battling cancer.  The Falcons team hopes to pack the Faribault Ice Arena tomorrow to show the Bauer family they are supported in the hockey community and beyond.
The game starts at Noon but activities at the arena will begin 10:30 a.m.  There will be a card making station where you can send your get well wishes to Bowdenn and his family.
There is FREE admission to the game with a $5 or more donation to the #BATTLEWITHBOWDENN fundraising effort to assist the family with the growing medical bills.
There will be #BATTLEWITHBOWDENN wristbands for purchase.  You can also order your #battlewithbowdenn shirts to offer support.
December 30th he tested positive for RSV.  He was in and out of the hospital.  January 13th Allie noticed he was turning blue and wasn't breathing.  Bowdenn was transported by ambulance to Children's Hospital.  Overnight a CT scan returned showing a large mass on his chest/throat restricting his airway.  Biopsies revealed it was cancerous.
Bowdenn began chemotherapy treatment which is scheduled to last 6 to 12 weeks to shrink the tumor so they can get the tumor small enough to go in and surgically remove it.
Let's pack the Faribault Ice Arena to show our support for the little fella.
Enter your number to get our free mobile app