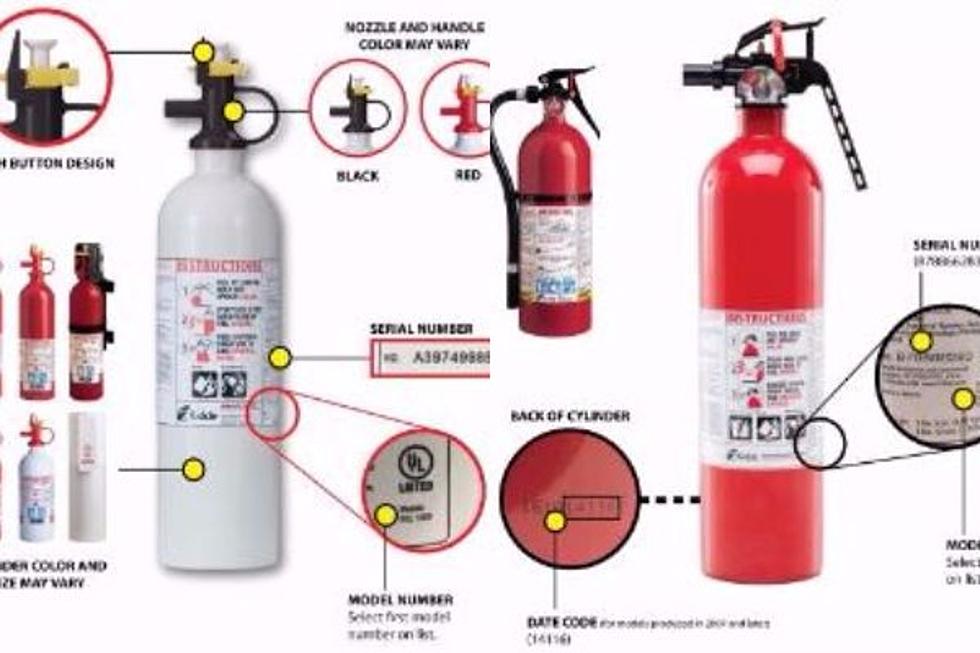 Fire Extinguisher Safety Recall
photo supplied by Consumer Product Safety Commission
Undated (KROC-AM News) -The Rochester Fire Department is spreading the word about a nationwide recall involving nearly 40 million fire extinguishers.
A statement says the extinguishers manufactured by the Kidde Company are being recalled due to reports of the extinguishers not working when needed and the nozzle forcefully separating and creating an impact hazard. There have been 390 reports of failures by the extinguishers and one death associated with a report of a failure while a person was attempting to put out a car fire.
Officials recommend that anyone with a fire extinguisher check it to see if it has a plastic handle and that was made by Kidde. They note that in some cases the brand name of extinguisher may be different than the manufacturer because some department and discount store chains sold them under their own brand names. The affected extinguishers were made between January 1, 1973, and October 25, 2015
Anyone seeking a replacement is instructed to contact the manufacturer of their website and click on a link titled Product Safety Recall or call 855-271-0773 for return and replacement information.
With updates at the top and bottom of the hour, listen to Newstalk 1340 KROC-AM for the latest local and national news.