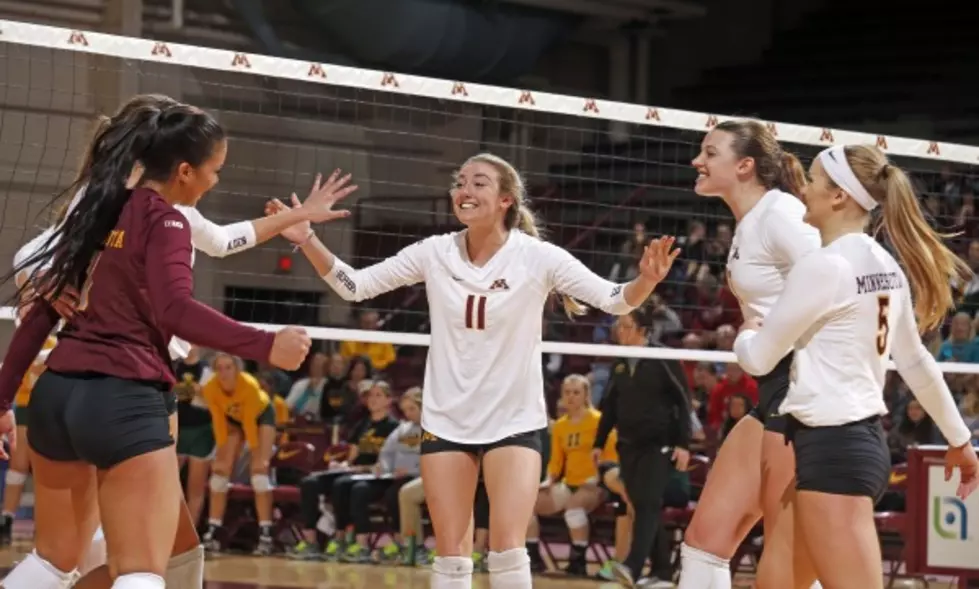 Gopher Volleyball Beats North Carolina
gophersports.com
(Gophersports.com) -- The No. 5 University of Minnesota volleyball team earned a four-set win over No. 11 North Carolina, Saturday night, in Chapel Hill, N.C.
The Golden Gophers (4-1 overall) won 25-11, 25-12, lost the third, 22-25, and won the fourth, 25-21. Minnesota won both matches during the ACC/Big Ten Challenge, while Wisconsin and North Carolina went 1-1 and Louisville went 0-2.
Minnesota opens the home season next weekend as it hosts the annual Diet Coke Classic. The Gophers welcome North Dakota, Toledo and Green Bay to the Sports Pavilion, Sept. 16-17. Minnesota plays North Dakota Friday night at 7 p.m., Toledo at 10 a.m. Saturday and Green Bay 7 p.m. Saturday night.