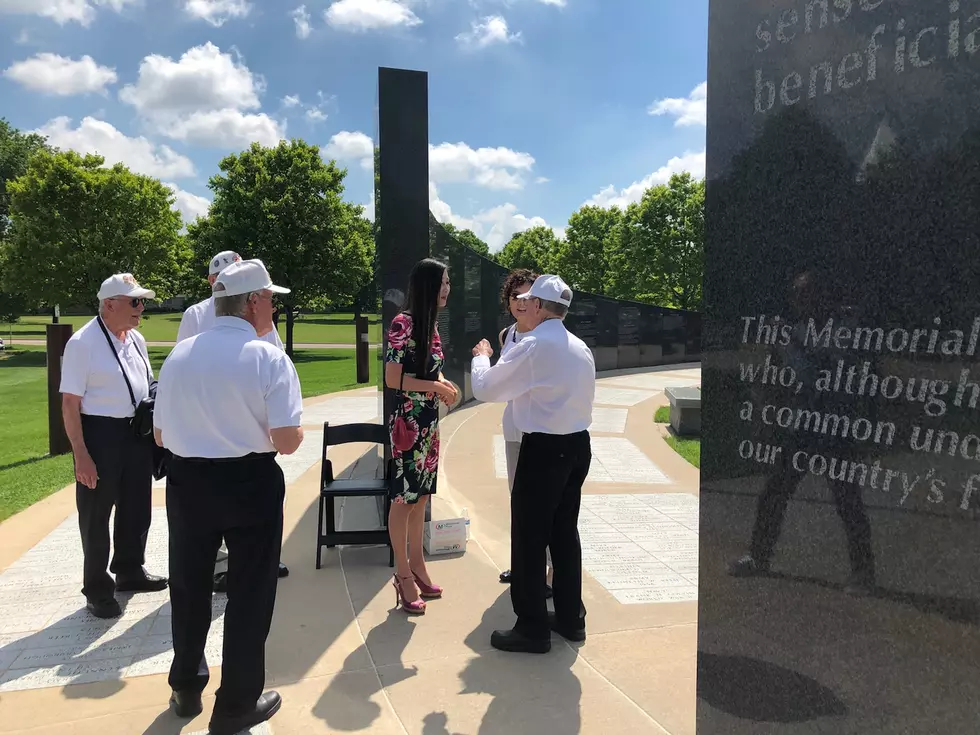 Guest Speaker Blown Away by Soldiers Field Veterans Memorial
Hannah Kim visiting Soldiers Field Veterans Memorial - Kim David, Townsquare Media
Rochester, MN (KROC AM News) - "Wow!"  That's what the guest speaker at Thursday's event at Rochester's Soldiers Field Veterans Memorial said as she walked up to the site.
Hannah Kim made a stop in Rochester as part of her nationwide tour of Korean War memorials. She hopes the tour will generate "awareness and funds" to help add a Wall of Remembrance to the National Korean War Memorial in Washington. Congress has authorized the wall but has not approved any funds.
Kim says her goal is to " help etch the names of more than 36,000 KIAs and 8,000 POW/MIAs" on the wall.
Here is her address at the event:
She says " I and 2 million Korean Americans enjoying freedom in our beautiful country are especially indebted to those who served and died in Korea."
Those at Thursday's event were told of the more than 6,000 pavers at the Soldiers Field Veterans Memorial, 1,044 are in honor of Korean War veterans. There are 68 others honoring those who were in the service during the Korean War.
Get local and national news on the go.  Download our News-Talk 1340 KROC-AM App http://krocam.com/app/ – available on Apple and Android devices.