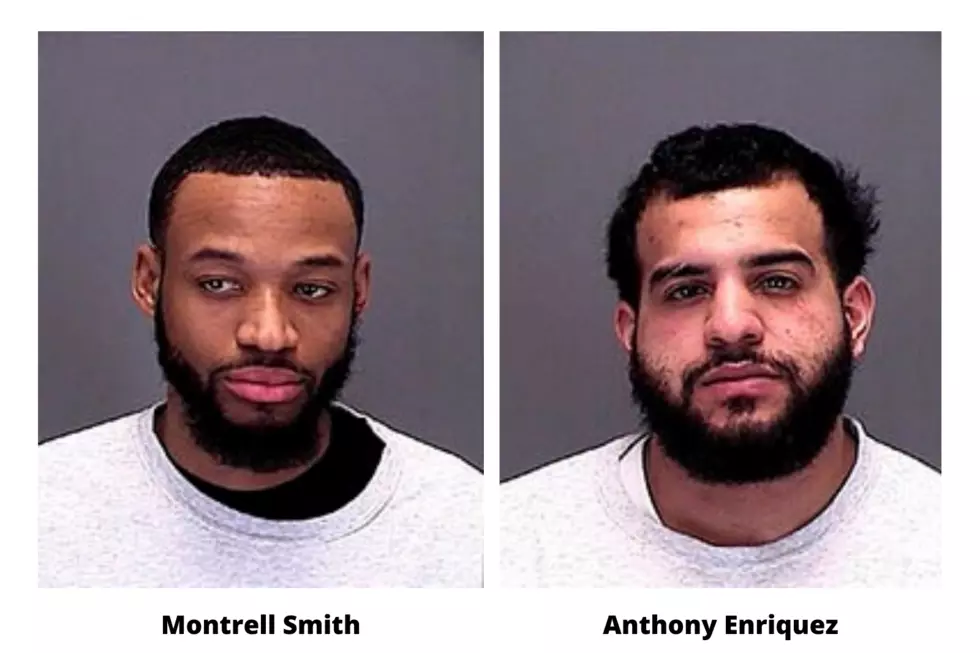 Man Enters Guilty Plea For Assaulting State Trooper on I-90
Blue Earth County Sheriff's Office photos
Blue Earth, MN (KROC-AM News) - One of the two men charged with attacking a Minnesota State Trooper during a traffic stop on I-90 a little over a year ago has worked out a plea agreement with prosecutors in Faribault County.
30-year-old Montrell Smith of Milwaukee has admitted to first-degree assault and a fifth-degree drug charge. In exchange, two other counts of felony assault, a count of fleeing police, and another felony drug charge are being dismissed.
Smith was accused of being the driver of a car that was pulled over by Trooper Doug Ravenhorst near Blue Earth on December 20, 2018. The criminal complaint says, when the trooper was partially inside the vehicle, Smith hit the gas and he and the other man began punching Ravenhorst as attempted to move the shifter on the car into neutral. The trooper was dragged for a distance before he fell from the vehicle as it sped away from the scene.
The vehicle was later located in Albert Lea and the two men were tracked to a bar and they were arrested. The investigative reports say officers also located several bricks of marijuana, weighing a total of 16 pounds, that were tossed out of the vehicle before the pair abandoned it.
Smith is scheduled to be sentenced in late March. The other defendant, 29-year-old Anthony Enriquez, who is also from Milwaukee, is currently scheduled to stand trial on 6 felony charges next month.
Enter your number to get our free mobile app