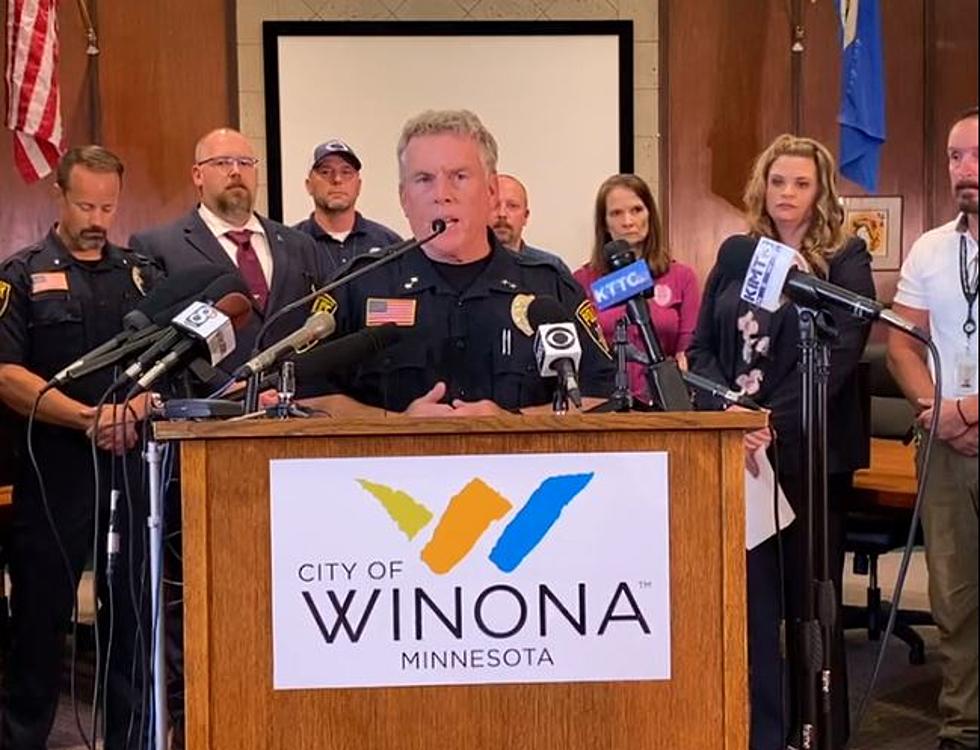 Medical Examiner Has Positively ID'd Body as Maddi Kingsbury
Winona Police Dept. (Facebook)
Winona, MN (KROC-AM News) - Authorities today officially confirmed the human remains discovered yesterday in Fillmore County are those of Madeline Kingsbury, the Winona woman who had been missing for more than two months.
Winona Police Chief Tom Williams appeared at a news conference this afternoon at City Hall in Winona to express his condolences to the Kingsbury family and to announce that the Southeast Minnesota Medical Examiners Office has positively identified the remains as the 27-year-old mother of two young children. Information about the manner and cause of Kingsbury's death was not released.
(The news conference begins about 12 minutes into the video)
Chief Williams says the body was located by a Fillmore County Investigator in a wooded area along a remote low-maintenance road that intersects with Highway 43 north of Mabel in Fillmore County. The investigator went to that area to look for signs of the young woman based on a tip developed through what Chief Williams described as "a mountain of digital evidence.
Williams noted the general area had previously been searched by volunteers, but Maddi's body had been covered up and other efforts were made to conceal her remains, which were not visible from the gravel road. He also stated the site is not on property owned by the Fravel family. However, Fillmore County Sheriff John DeGeorge says the family of the suspect in Kingsbury's death does own property "minutes away" in Fillmore County.
Sheriff DeGeorge also indicated that 27-year-old Adam Fravel was arrested without incident at a residence in nearby Mabel about four hours after the discovery of the human remains. He was booked into the Winona County Jail on suspicion of second-degree murder but it's unclear when he will be formally charged. The Winona Police Chief made it clear that he would not answer any questions regarding the prosecution of the case.
Fravel has been described as Madeline Kingsbury's ex-boyfriend. He was the father of her two children and was with Maddi when she dropped them off at their daycare the morning of her disappearance.
She was scheduled to report for her job at Mayo Clinic in Rochester but never arrive. According to Winona police, Fravel told investigators he left her apartment in Winona around 10 AM on March 31 to run some errands and when he returned several hours later she was gone.
HAVE YOU SEEN ME? 25 Kids Missing From Minnesota
As of March 16, 2023, there are 25 children missing from across Minnesota that have still not been found, according to the
National Center for Missing and Exploited Children
. If you have seen any of them, or have any information on their whereabouts, please don't hesitate to call 911 or you can call the National Center at 1-800-843-5678 (1-800-THE-LOST).