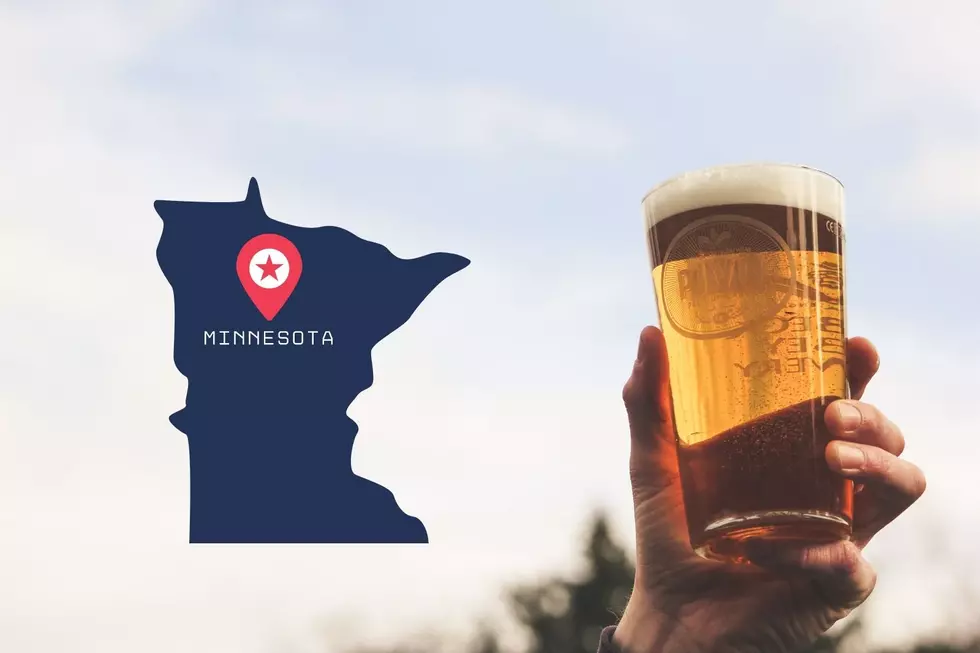 Minnesota is Now the Only State to Sell This Special Beer
Canva
While Wisconsin may be known for its brewing history, Minnesota remains the only state where you can buy this special beer.
I'm talking about selling 3.2 beer-- beer that has an alcohol-by-volume percentage of only 3.2-- well below the alcohol content contained in most beers these days. "3/2 Beer" or "Near Beer," as it's jokingly been referred to over the years, is the only beer that's still legal for grocery and convenience stores to sell here in Minnesota.
And the Bold North is the ONLY state with this strange requirement that grocery stores sell 3.2 beer. All 49 other states have gotten rid of it. Heck, even the notoriously alcohol-conservative state of Utah, previously the only other state with a similar law, got rid of its requirement to sell the stuff back in 2020.
By contrast, most beers today have alcohol percentages waaaay higher than 3.2 percent. Heck, even a regular light beer, like Coors Light or Miller Lite, comes in at around 4.2 percent, and for some craft beers (especially some IPAs), it's nearly twice that amount or higher.
So how did 3.2 beer even become a thing? According to this TwinCities.com story, it dates back to Prohibition-- when selling and possessing any alcohol was illegal. Minnesota's legislature tried to get around the federal law by passing its own state law that said any beverage with an alcohol percentage of 3.2 or lower wasn't really an alcoholic beverage-- and thus could still be legally sold.
But why is it still around today? Now, to be fair, Governor Walz DID sign a new bill modernizing some of Minnesota's archaic brewery laws, raising the cap on growler sales and allowing more off-sale options for smaller breweries, back in May. And, there was originally a provision in that bill that would allow grocery and convenience stores to sell the high-octane, regular beer, but ultimately it was deleted.
I'm surprised any breweries still even MAKE 3.2 beer. Sales can't be too high, right? Will 3.2 beer EVER go by the wayside here in the North Star State? Only time will tell, I guess. But here's to you, Minnesota, for holding onto it for as long as you can!
Listen to Curt St. John in the Morning
Weekdays from 6 to 10 a.m. on Quick Country 96.5

Delicious Beers Await at These 22 Breweries Within an Hour of Rochester
Craft breweries are incredibly popular right now and it doesn't seem like they'll be going anywhere. Right here in southeast Minnesota, there are 22 breweries all within an hour for Rochester and more are being added!