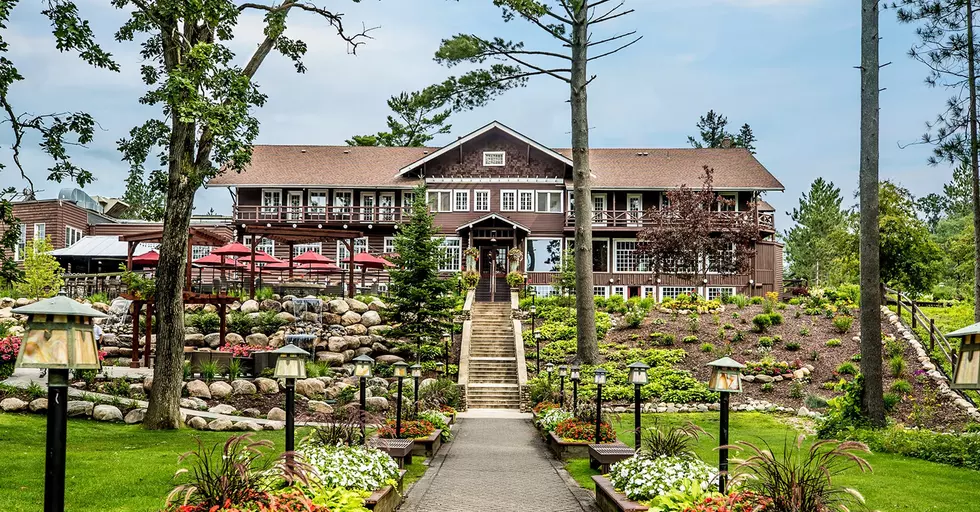 Minnesota Resort is One of the Best in the Midwest
Grand View Lodge via Facebook
There's a beautiful resort up in Nisswa, MN that has been named one of the best resorts in the Midwest according to Travel+Leisure, and it's the only one from Minnesota on the list. The resort is the Grand View Lodge. I've never been there but I'm not considering visiting because it looks amazing!
The Grand View Lodge has things to do year-round. In the winter there's ice skating, ice fishing, horse-drawn rides, bonfires, cross-country skiing, snowboarding, downhill skiing, tubing, snowshoeing, snowmobiling, and an indoor waterpark. In the warmer months, you can enjoy the outdoor pool, biking, tennis, lawn games, horseback riding, ziplining, disc golf, sand volleyball, paddleboarding, kayaking, pontoon cruises, banana tubing, and fishing. Phew! That's a lot of things you can do! And that's actually not all. Some of the things that you'd be able to do any time of year are beer tastings, wine tastings, yoga, bingo, check out the spa, and enjoy live music in the pub. There's also a kids club. I'm not sure how many of these activities are currently happening however, but once things are back to normal these are the activities you can expect!
Ok, no wonder they're one of the best resorts in the Midwest! There's no way you'd get bored here! The resort itself is also beautiful. They have a new boutique hotel where you can stay. On their website, they describe it as a boutique hotel where you can "be transported to a modern, state-of-the-art intimate hotel with big-city amenities right here in the Northwoods."
Grand View Lodge ranked as the sixth-best resort in the Midwest. Let's check out the 5 the beat out our Minnesota resort:
5. Big Cedar Lodge - Ridgedale, MO
4. American Club at Destination Kohler - Kohler, WI
3. Hotel Iroquois - Mackinac Island, MI
2. Grand Hotel - Mackinac Island, MI
1. The Deer Path Inn - Lake Forest, IL
The 100 Best Places to Live in the Midwest