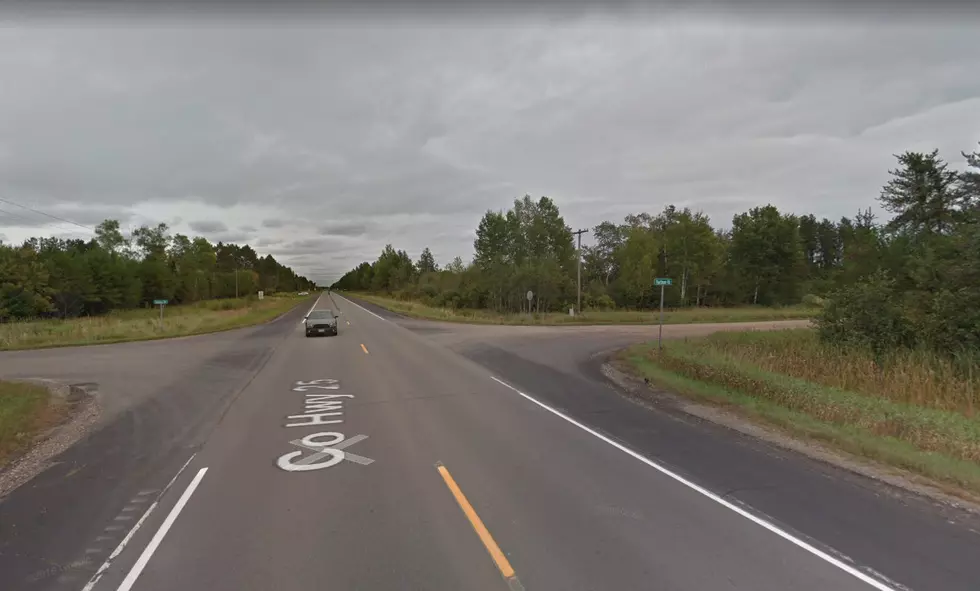 Minnesota Woman Killed, Two Injured in T-Bone Crash
Google
Hibbing, MN (KROC-AM News)- A T-bone crash in northern Minnesota claimed the life of a woman from Iron, MN Tuesday morning. 
The Minnesota State Patrol's incident report says 58-year-old Denise Tramontin was driving north on Hartman Rd. east of Hibbing and approaching a stop sign at Hwy. 37. She then pulled out in front of an eastbound vehicle with two occupants that resulted in the deadly collision shortly before 8:30 a.m. 
Tramontin was pronounced dead at the scene. The report identifies the eastbound driver as 24-year-old Madison Kahl of Hibbing. 
Kahl and a 13-year-old female passenger suffered non-life-threatening injuries. The woman and girl were not transported from the scene for further medical attention, according to the report. 
All three of the people involved in the fatal crash were buckled. The report says it's not known if Tramontin was under the influence of alcohol.
Minnesota's 25 Smallest Towns According to the 2020 Census
According to the 2020 census, the smallest town in Minnesota has a population of 507 people. Check out the 25 smallest towns in Minnesota
according to our latest census
.