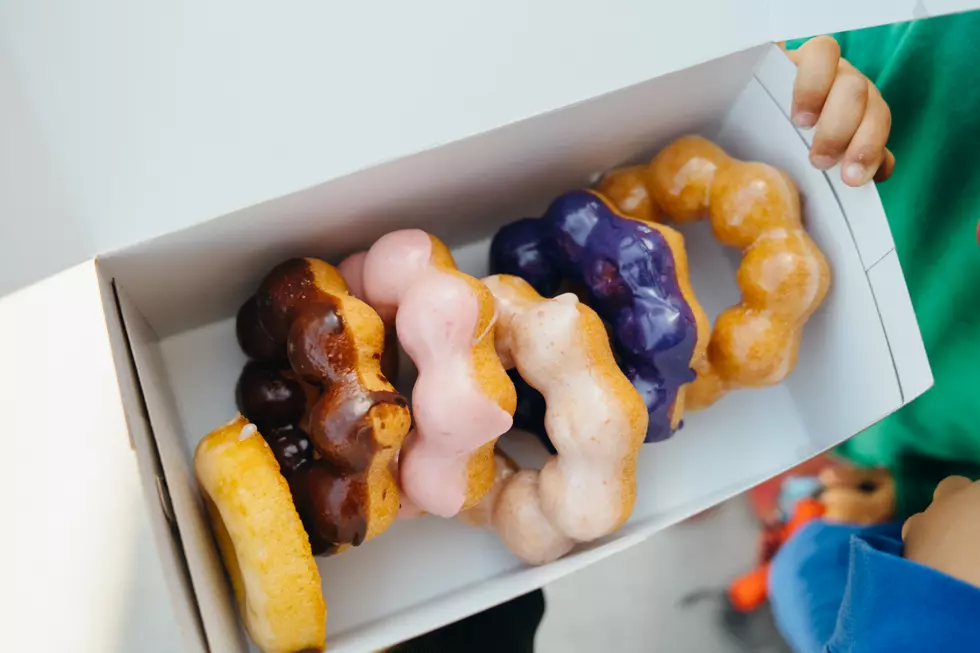 Minnesota's First Japanese Donut Shop is 70 Minutes from Rochester
Credit: Fuji Nakama via Unsplash
Most people really love a good donut. Every time donuts are brought into the office I can't say no. We have so many great spots in southeast Minnesota to get a donut but there's one spot about 70 minutes from Rochester that's like nothing else you can find in Minnesota.
Minnesota Japanese Donut Shop
I found out about this donut shop thanks to one of my husband's co-workers. It's called Soga Mochi Donut and it's a Japanese donut shop. The only one in Minnesota! And their donuts sound and look delicious!
The donuts they sell are, as their name suggests, mochi donuts. According to Soga's website, mochi donuts are eight pieces of dough connected into a circle "that are wonderfully stretchy and chewy, with a sticky addictiveness to each bite." Soga mentions that mochi donuts are the most popular kind of donut in Japan and in Japan they're called pon de ring.
They look so dang good! They're located in St. Paul and opened almost a year ago, at the end of December of 2021. Their menu rotates every week so you can try a new flavor all the time. Their classic flavors that are always available are original and churro but some of their other rotating flavors include lemon, Nutella banana, and matcha.
I'm thinking I'll be buying a few dozen the next time I'm up in the cities. Just kidding, but I do need to check them out the next time I make the trip up there!
List of the Best Desserts in Rochester, Minnesota
WARNING: you may want to throw a bib on or have a Kleenex ready to catch the drool because some of these desserts sound magical.
All 37 Minnesota Restaurants that Have Been Featured on the Food Network
Many Minnesota restaurants have been featured on the Food Network over the years. Some have closed now, but I checked out the
Food Networks website
, the
Diners, Drive-Ins, and Dives website
, and
TVFoodMaps.com
to find all of the Minnesota restaurants that have been featured on their channel in the past and found these 37 (in no particular order) that are still open.