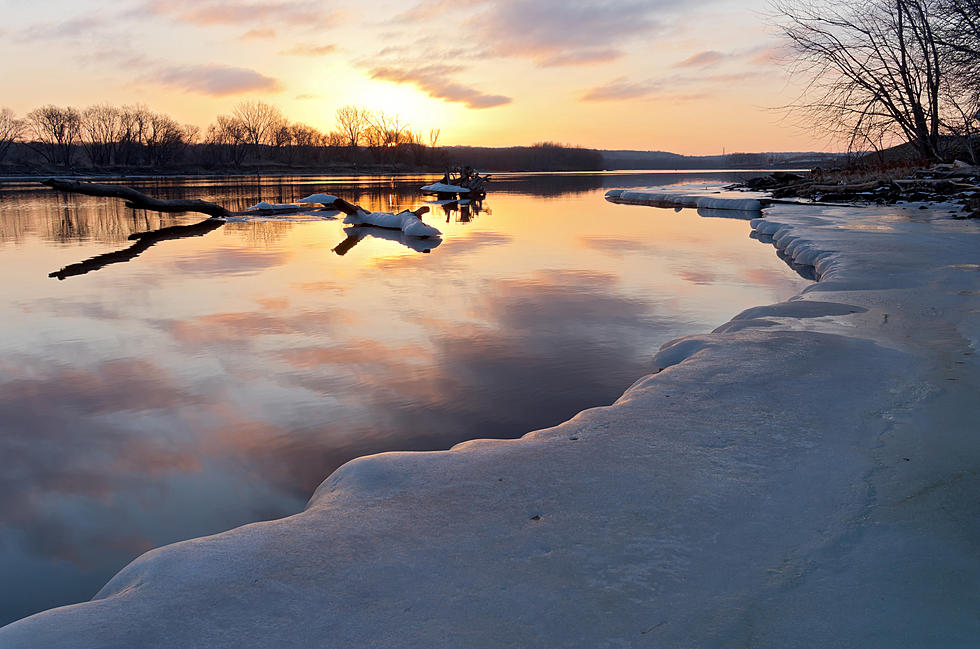 Mississippi River at Flood Stage and Rising at Wabasha
Getty Images/iStockphoto
Wabasha, MN (KROC-AM News) - The Mississippi River has risen to flood stage in Wabasha as the water from the melting snow continues its journey to the Gulf of Mexico.
The National Weather Service says the river hit 12-feet at Wabasha Sunday afternoon. That level causes only minor flooding, but the river is forecast to reach the moderate flood stage of 14-feet on Thursday and continue rising. The date and height for the flood crest have not yet been predicted.
The river is currently predicted to reach flood stage at Winona late Monday or early Tuesday, while Lake City is forecast to see minor flooding by Wednesday afternoon and moderate flooding next weekend. Farther downstream, the Mississippi is currently predicted to climb to flood stage at La Crescent Wednesday afternoon.
Upstream, the Mississippi has risen high enough at St. Paul to result in moderate flooding and is forecast to reach moderate flood stage at Hastings Monday afternoon. On the Minnesota River, the water levels are high enough in Morton, near Redwood Falls, to cause major flooding and are predicted to reach major flood stage at New Ulm on Thursday.