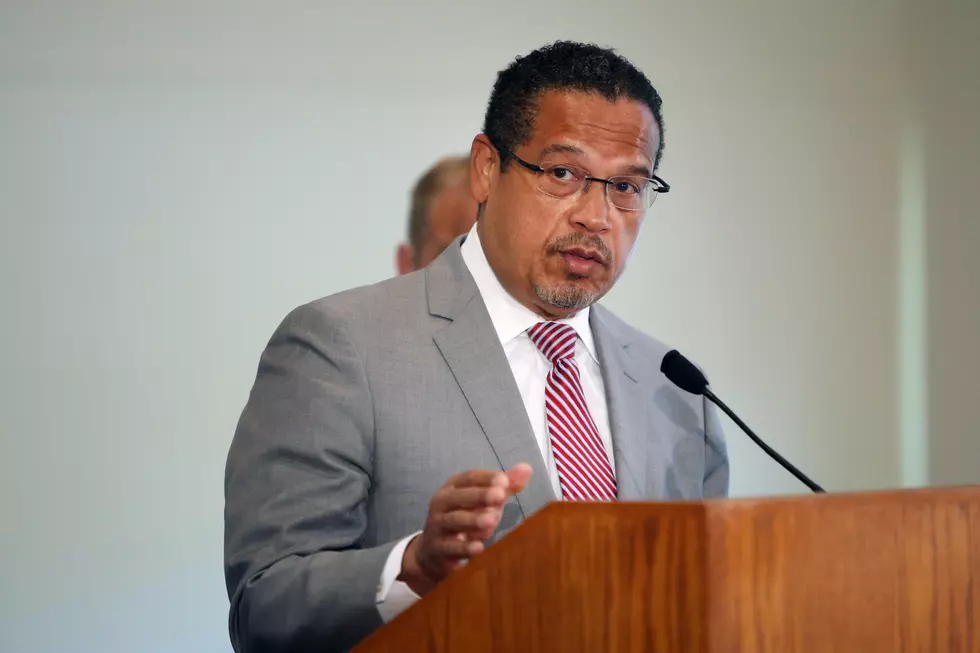 MN Attorney General Keith Ellison to Hold Medical Billing Forum in Rochester Tuesday
(Photo by Scott Olson/Getty Images)
Rochester, MN (KROC-AM News)- Minnesota Attorney General Keith Ellison is hosting the second of two community forums regarding medical billing practices in Rochester Tuesday. 
The forums are part of what his office calls a "renewed focus" on medical billing practices in Minnesota. Ellison held the first forum in St. Paul last month. 
The forum in Rochester is set to begin at 5:30 p.m. It's being held at the Heintz Center at Rochester Community and Technical College at 1926 Collegeview Rd. 
Ellison says he heard powerful stories during the St. Paul meeting two weeks ago and is encouraging anyone in and near the Rochester area to share their stories. The state's Attorney General said he's particularly interested in hearing from people who have been denied care or prohibited from providing care due to a medical billing issue.  
"The high cost of healthcare in Minnesota and across the country makes it tough enough to afford your life. Medical-billing practices that are aggressive, abusive, or deceptive also make it hard to live with the dignity, safety, and respect that everyone is entitled to," Attorney General Ellison said in a news release announcing the forums.
"The Minnesota Attorney General's Office has long been concerned with medical billing and has acted for years to protect Minnesotans from abusive and deceptive practices. With recent reports in the media and from consumers that problems continue, we're taking several steps to renew our focus on this long standing concern," Ellison said.  
Pre-registration is not required, however anyone who wishes to speak at the event is encouraged to sign up by clicking here. Anyone unable to attend Tuesday's forum but wishing to share their experience can do so online.
Counties with the Lowest Cost of Living in Minnesota
Stacker
compiled a list of counties with the lowest cost of living in Minnesota using 2022 rankings from Niche.