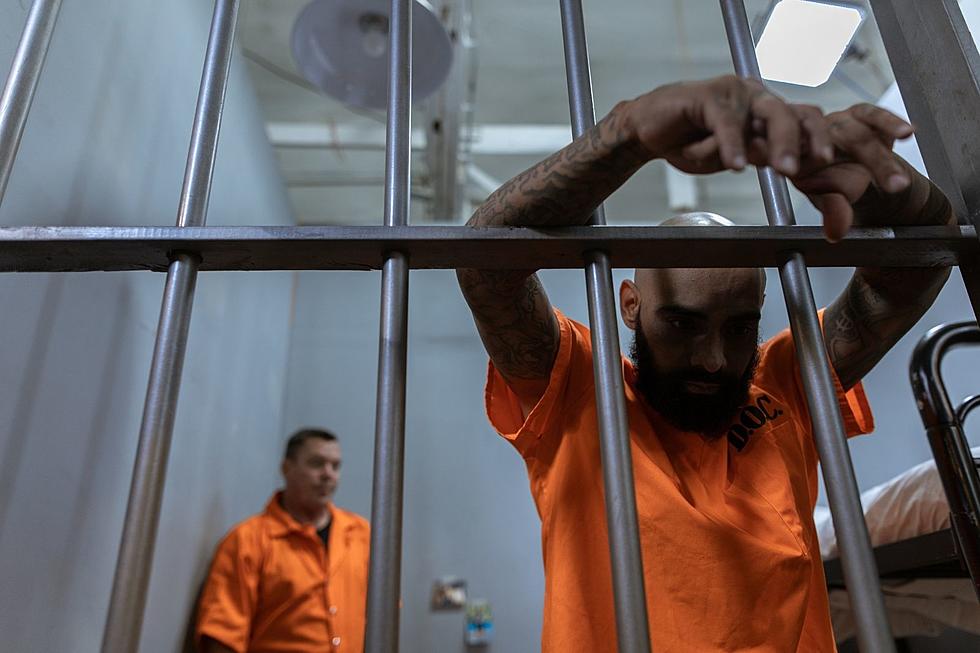 Olmsted County Warrants Include One Packed with Violent Felonies
Canva/Rsbe
Every Wednesday, the Olmsted County Sheriff's Office releases five warrants. In no particular order and not necessarily Olmsted County's Most Wanted. This week's are accurate as of August 04,2021.
Olmsted County Warrant Included In Today's Collection:
Eugene Kay Washington: Felony terroristic threats, 2 counts reckless disregard, 2 counts 2nd degree assault dangerous weapon, 2 counts 1st degree tamper with witness, false imprisonment.
Gross misdemeanor including domestic assault firearms used.
LOOK: Highlighted Warrants for Goodhue Couny (as of August 25, 2021)
This week, just the
Goodhue County Sheriff's Office
shared warrants. They are selected by each office and do not necessarily represent "most wanted" in either county.
If you see any of these people, do not approach or attempt to apprehend them. Instead, in Olmsted County, during weekdays call 507-328-6830. After 5 PM and on weekends, call 507-328-6800. In Goodhue County, call 651-358-3155.
As always, in an emergency, call 911.
The goal from both offices is to create awareness so these individuals can be found.
This gallery is of individuals wanted as of August 25, 2021. If you are viewing this gallery at any time after that date, the warrants listed could be settled.
Although it's been added to each image, a reminder. if you recognize someone, it's not your job to approach them, try to detain them, or do anything other than call the Olmsted County Sheriff's Office and let them know your info.
The accessible version...
If you see any of these individuals during weekdays call the Olmsted County Sheriff's Office at 507-328-6830. If it's after 5 PM and on weekends, call 507-328-6800.
On the Fillmore County Sheriff's Office Facebook page, I found a heartfelt thank you and podcast about Sheriff's Deputy Walter Kruegel, killed in the line of duty in 1954. It's an incredibly well done production and well told story.

He was a well-respected and well liked Deputy in the community. On a cold evening in November, he picked up a local farmer on a warrant for threats made to another local family. He and the suspect had been friends for years, but this night would be Deputy Kruegel's last night on the job after a struggle with a handgun that proved fatal. (Officer Down Memorial Podcast)
I want to give sincere thanks to the Fillmore County Historical Society for providing excellent historical information, and pictures to make this possible. I also want to thank Sheriff Scott Rose and the Officer Down Memorial podcast for doing such a wonderful job crafting this episode, and honoring Deputy Kruegel by telling his story.

Please consider taking a few minutes and giving this podcast a listen. You will be entertained, and moved as you hear the story of a true hero and FCSO legend who sacrificed everything for the community he swore to protect.
Thank you,

Sheriff John DeGeorge
As always, if you have a comment, complaint, or concern about something I wrote here, please let me know: james.rabe@townsquaremedia.com
Listen to James Rabe Monday, Wednesday, and Friday from 11-Noon on KROC AM 1340 and 96.9 FM and Weekdays with Jessica Williams Weekday from 6 - 10 AM on Y-105 FM
Road Trip Planner By Pictures
Road trips with the family are the best when you're going to see something cool, something unique, something, maybe...huge!
How Many of These 30 Popular Minnesota Attractions Have You Visited?
#BraggingRights Minnesota has lots of great attractions for every kind of person. But how many of Minnesota's top attractions have you been to? I'll count mine too along the way!