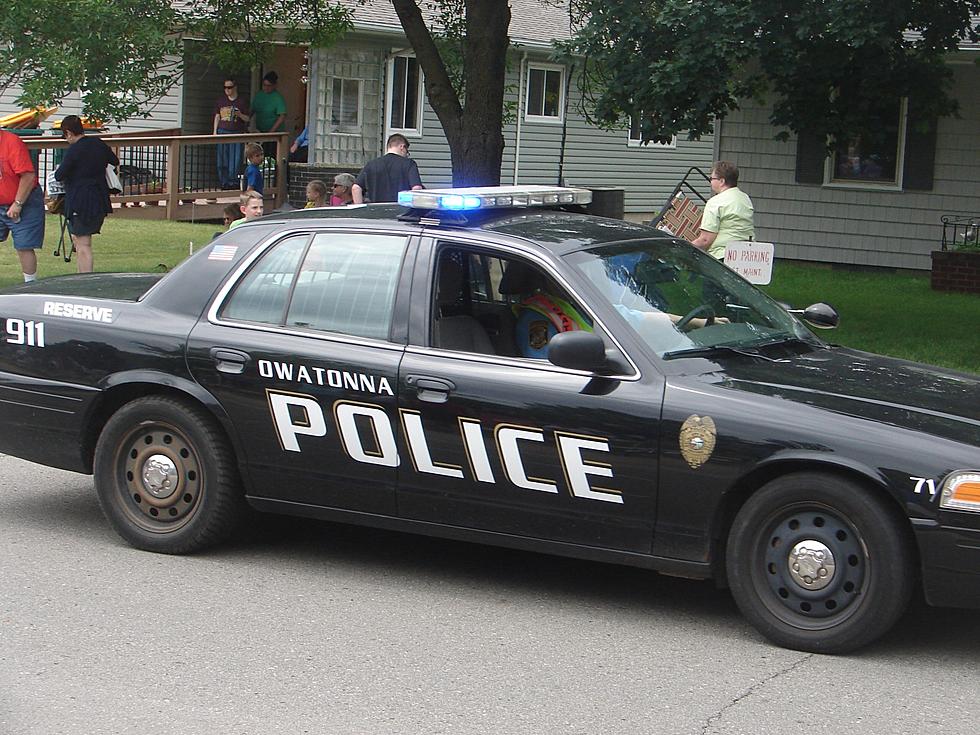 Owatonna Police Find Fugitive Hiding in a Box
Roy Koenig/Townsquare Media
In what sounds like a game of hide-and-seed gone horribly wrong, the Owatonna Police Department (OPD) arrested a fugitive during a search of his home. Steven Un is wanted in Dakota County on a warrant for counterfeiting fraud, according to the latest edition of the OPD's Just the Facts e-newsletter.
The report indicates officers were keeping an eye on a home in the 800 block of Willowbrook St NE. Last Sunday (January 10) officers noticed a suspicious car in the vicinity. The driver reportedly gave officers a false name, which ultimately led them back to the home in question "and resulted in a search of the home."
"While searching the basement, an officer spotted a wooden box containing a pile of clothing and blankets with shoes sticking out of it. Connected to the shoes was Un, hiding under blankets, curled up in a fetal position. Un was arrested without incident and has been jailed," Just the Facts reports.
Enter your number to get our free mobile app
Owatonna Police officers responded to an alleged domestic assault situation in the 2700 block of 3rd Ave NE on Wednesday (January 13). A female reportedly was arguing with a male. She allegedly "pointed a screwdriver at the male and proceeded to stab him twice in the stomach." He was stabbed a third time in the leg, according to the newsletter.
Twenty-four-year-old Tiffany Gilbertson of Owatonna was charged with 2nd Degree Assault with a Deadly Weapon, Stalking with a Dangerous Weapon, both felonies. She was also charged with separate counts of Domestic Assault, which are misdemeanors. The male did not immediately need medical care. A screwdriver was recovered.
Just the Facts also reports that Patrol Officer Matthew Borash is leaving the department to take a similar position with the Steele County Sheriff's Office. Borash started with the OPD in September 2018. The OPD is currently in the hiring process to replace him and former officer Nathan Heeren.
"In this most recent job posting, 31 individuals applied to be police officers with the Owatonna Police Department."
Will These Events Happen in 2021?
Does Rochester, Mn have a crow problem? This poop says 'yes'!