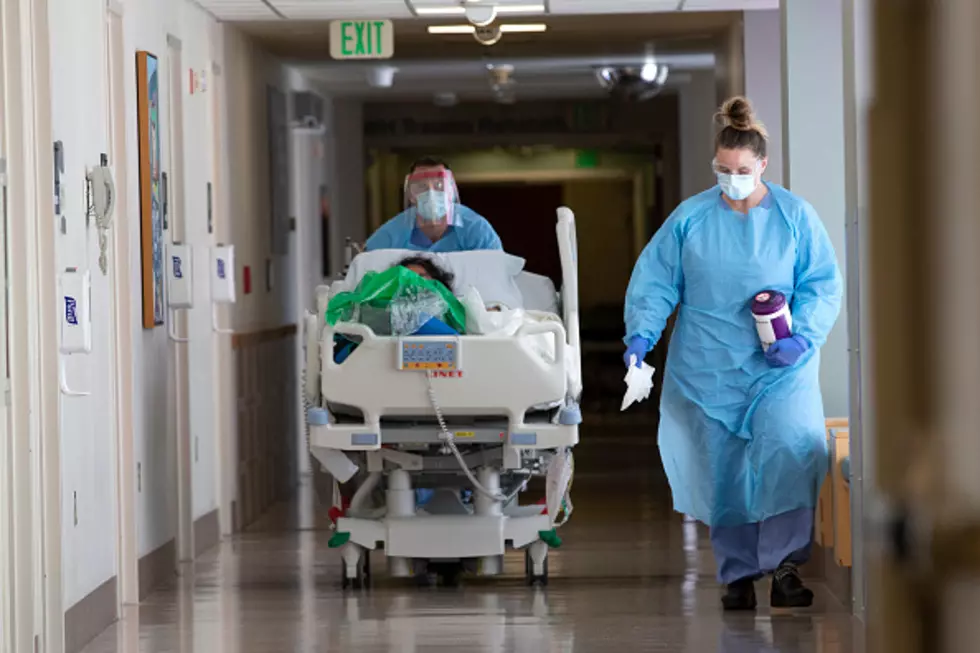 Pandemic Blamed For Increase in Adverse Health Event in Minnesota
Getty Images
St. Paul, MN (KROC-AM News) - State health officials say the impacts of the COVID pandemic are likely to blame for an increase in reportable adverse health events in Minnesota hospitals and surgical centers last year.
The annual report covers 29 often preventable errors that could lead to serious injuries or death. 572 such events were reported between October 2021 and October 2022. That was up 64 when compared to the previous year and was nearly 200 higher than the total number of adverse events reported by the healthcare providers in 2020.
The Minnesota Department of Health says the number of serious injuries associated with adverse events during the 12 months preceding last October was down from the year before but the number of deaths rose to the highest since 2006 when there were 24 blamed on preventable medical errors and events. There were 21 deaths last year and 178 serious injuries, compared with 206 in 2021.
The most common preventable adverse event was pressure ulcers, which accounted for more than half of all of the reported events. The second most common was falls at 79.
Mayo Clinic reported a total of 63 adverse health events at its hospitals in Rochester. 18 resulted in serious injuries and there was one death blamed on a fall by a patient while being cared for in the facility.
The Olmsted Medical Center reported just one adverse health event. It involved a wrong invasive procedure that was performed and did not result in serious injury or death.
In blaming the impacts of the pandemic, the Minnesota Department of Health pointed to large systemic challenges facing healthcare that were magnified by the added strain of the pandemic. They included delays or barriers in seeking care, which resulted in higher patient complexity and longer hospital stays. The report also cited workforce shortages that were made even worse by the COVID-19 pandemic.
GO BACK IN TIME: Step Inside The Brady Bunch House That Was Just Sold For $3.2 Million
The Brady Bunch house has been sold for just under $3.2 million. The home in Studio City, Cal. was initially listed for $5.5 million back in May. The exterior of the home was used in shots during the iconic television show. The interior of the home was later updated during an HGTV series to match the parts of the classic show filmed on a soundstage.