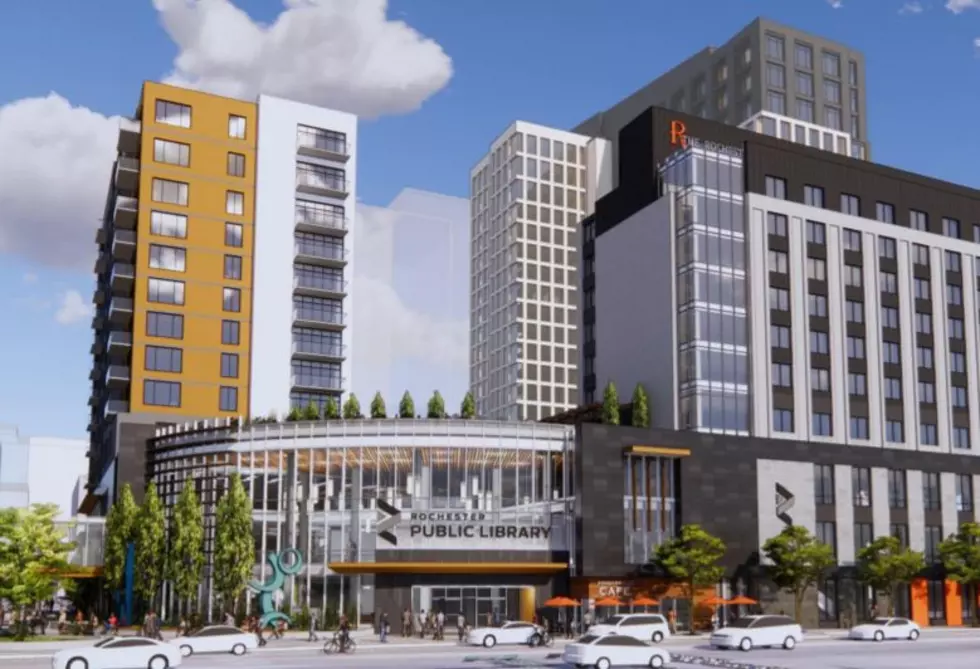 Report Estimates New Rochester Library Cost at $95 Million
City of Rochester/RSP
Enter your number to get our free mobile app
Rochester, MN (KROC-AM News) - The Rochester City Council will be presented Monday with an initial analysis of a proposed public-private partnership for a new development project in downtown Rochester that would include a new public Library.
The group of investors that purchased the former Post Bulletin property approached the city a few months to pitch the idea of including a new public library in a project that would also include a senior living center, apartments, a hotel, and some retail and/or office space. The City Council directed staff to begin discussions with PB investments and come up with some cost estimates and related information.
The initial report estimates the cost of constructing a 170,000 square foot library at about $95 million dollars. It also indicates the partnership with the developer could lower that cost by around $10 million and the impact on the property tax could be mitigated by applying Tax Increment Financing toward the annual debt service payments. The report also estimates a new library would increase operational and maintenance expenses by about $2 million.
PB investments is pushing for a decision from the city in the near future. The report proposes a timeline that calls for City Council approval in March of next year and the start of construction in the spring of 2022.
Rochester Public Library concept
STUNNING: 12.42 Million Will Buy You Prince's Canadian Estate (PHOTOS)