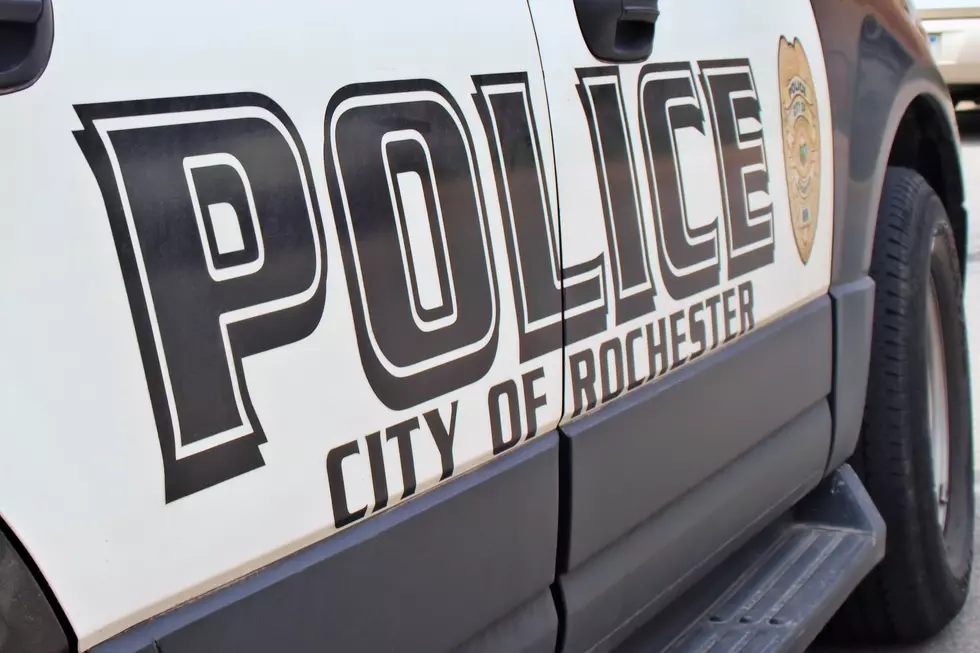 Rochester Police Car Damaged in Storm-Related Crash
Andy Brownell/Townsquare Media
Enter your number to get our free mobile app
Rochester, MN (KROC-AM News) - One of the many storm-related traffic crashes that occurred after the arrival of this region's first significant snowstorm of the season involved a Rochester Police Department squad car.
Police Captain Casey Moilanen says the incident occurred around 8:30 last night near the intersection of 15th Avenue and 12th Street Southeast while an officer was responding to another traffic crash. Captain Moilanen says another motorist came upon the scene and was unable to stop before crashing into the police vehicle. The officer was taken to the hospital to be checked out for non-serious injuries.
The Rochester Police Department and Olmsted County Sheriff's Office responded to about 20 storm-related traffic crashes during a period that started yesterday afternoon and ended about 7 o'clock this morning. Statewide, the State Patrol has reported 75 traffic crashes with four involving injuries since yesterday afternoon. In addition, there have been at least 160 vehicle spin outs and nine reports of jackknifed semi-trucks.
1885 Church Turned Mediterranean-Style Home For Sale in Wisconsin