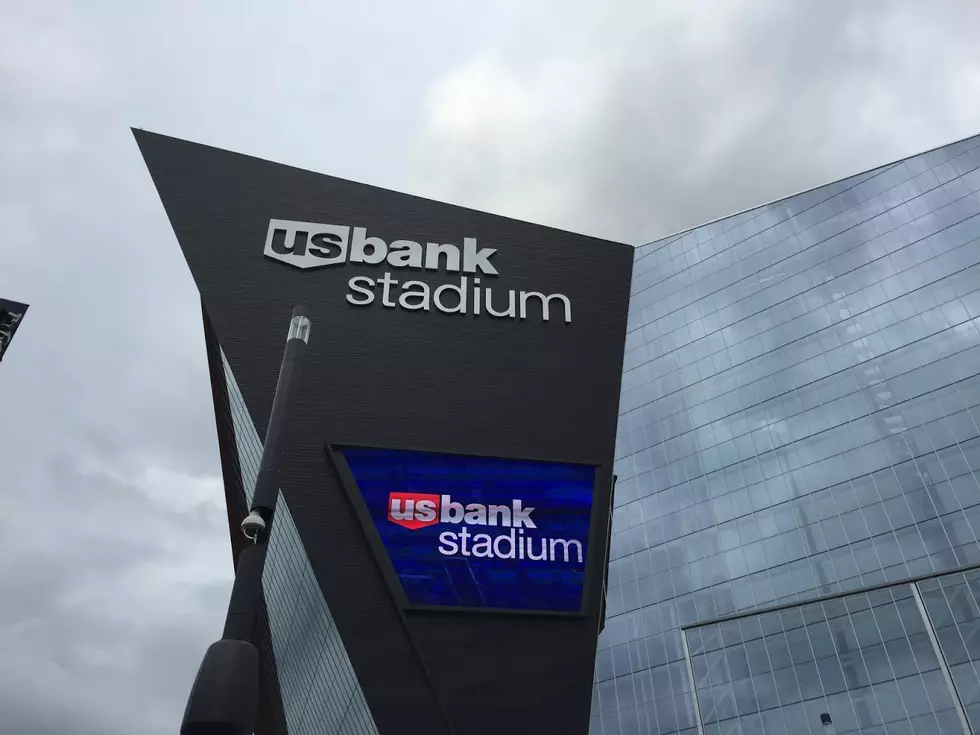 Rolling Stones Postpone Minnesota Date at U.S. Bank Stadium
CSJ/TSM-Rochester
They were supposed to play a headline date here in Minnesota in May, but that's not happening anymore.
Chalk up another cancellation-- or postponement, actually-- thanks to the ongoing COVID-19 coronavirus pandemic: The Rolling Stones aren't going to head to Minnesota's own U.S. Bank Stadium as scheduled this May 16th.
I was actually pretty excited (though I had yet to buy any tickets, mind you) to see the Stones when their No Filter Tour rolled into Minnesota. So, I'm definitely bummed that they're not going to be here then.
AEG PRESENTS/CONCERTS WEST REGRET TO ANNOUNCE THE POSTPONEMENT OF THE ROLLING STONES UPCOMING 'NO FILTER' TOUR OF NORTH AMERICA DUE TO THE ONGOING GLOBAL CORONAVIRUS PANDEMIC.
THE STONES 15 DATE NO FILTER SUMMER TOUR WAS DUE TO KICK OFF IN SAN DIEGO ON MAY 8 AND END IN ATLANTA ON JULY 9.
Which, of course, included the May 16th date at U.S. Bank Stadium. There IS some good news, though. While the entire tour is not going on as scheduled, note that the announcement says it's 'postponed' and not canceled.
In fact, the Stones even pointed that out, saying:
AEG PRESENTS / CONCERTS WEST ADVISE TICKET HOLDERS TO HOLD ONTO THEIR ORIGINAL TICKETS AND AWAIT FURTHER INFORMATION.
So, hopefully, once this dreadful COVID-19 coronavirus outbreak is over, we'll be able to hear Mick and the boys Start Me Up (see what I did there?) here in the Land of 10,000 Lakes later this year!
Enter your number to get our mobile branded app