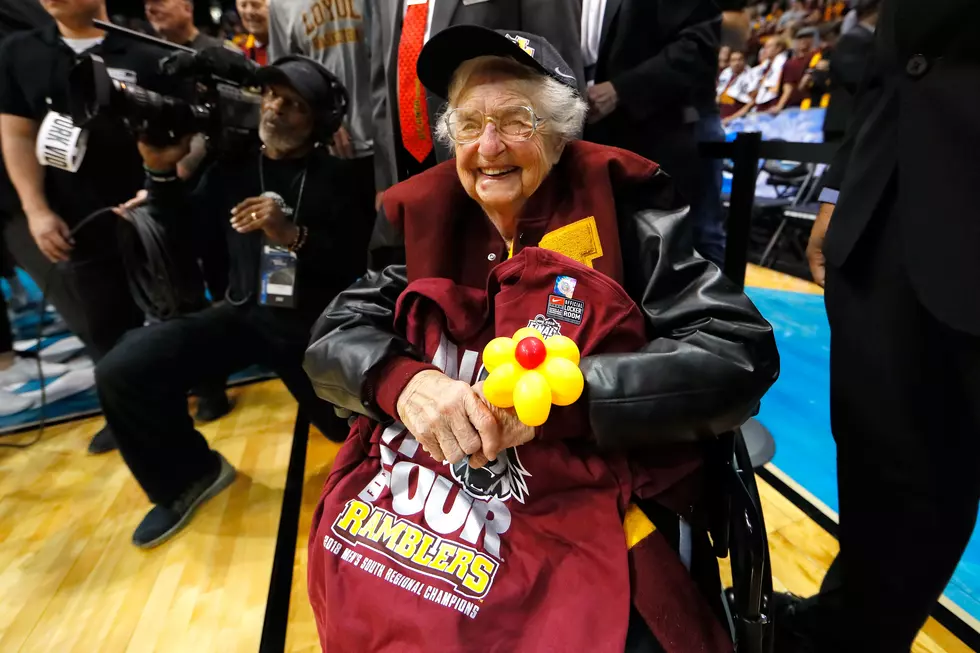 Should This Nun Be Named a Saint?
Getty Images
ATLANTA (AP) —Loyola is headed to the Final Four.
An improbable NCAA Tournament took its craziest turn yet Saturday night, when Ben Richardson scored a career-high 23 points and the 11th-seeded Ramblers romped to a 78-62 victory over Kansas State to cap off a stunning run through the bracket-busting South Regional.
The Ramblers (32-5) matched the lowest-seeded team ever to reach the Final Four, joining LSU (1986), George Mason (2006) and VCU (2011). Those other three all lost in the national semifinals.
Don't bet against Loyola, which emerged from a regional that produced a staggering array of upsets. The South became the first regional in tournament history to have the top four seeds — including overall No. 1 Virginia — knocked out on the opening weekend.
"We believed that we could do something like this — do something really special — because we knew we had such good chemistry and we've got such a good group," said Richardson, who was named MVP of the regional. "Everyone would say we were crazy. If we said this was going to happen, people would call us crazy, but you've just got to believe."
No one believes more than their 98-year-old team chaplain, Sister Jean Dolores Schmidt , who led a prayer in the locker room before the game. When it was done, she was pushed onto the confetti-covered court in her wheelchair to join the celebration.
Sister Jean donned a Final Four cap — she even turned it around backward, just to show she's hip to the kids — and gave a gleeful thumbs-up.
She's already looking forward to a bigger game next weekend against Michigan.
"I'm going to San Antonio," she said. "That's going to be great."
Also joining the celebration were several players from the Ramblers' 1963 national championship team, which played one of the most socially significant games in college basketball history on its way to the title. It was known as the "Game of Change," matching the Ramblers and their mostly black roster against an all-white Mississippi State team at the height of the civil rights movement, setting up an even more noteworthy contest three years later when Texas Western, with five African-American starters, defeated Kentucky in the national championship game.