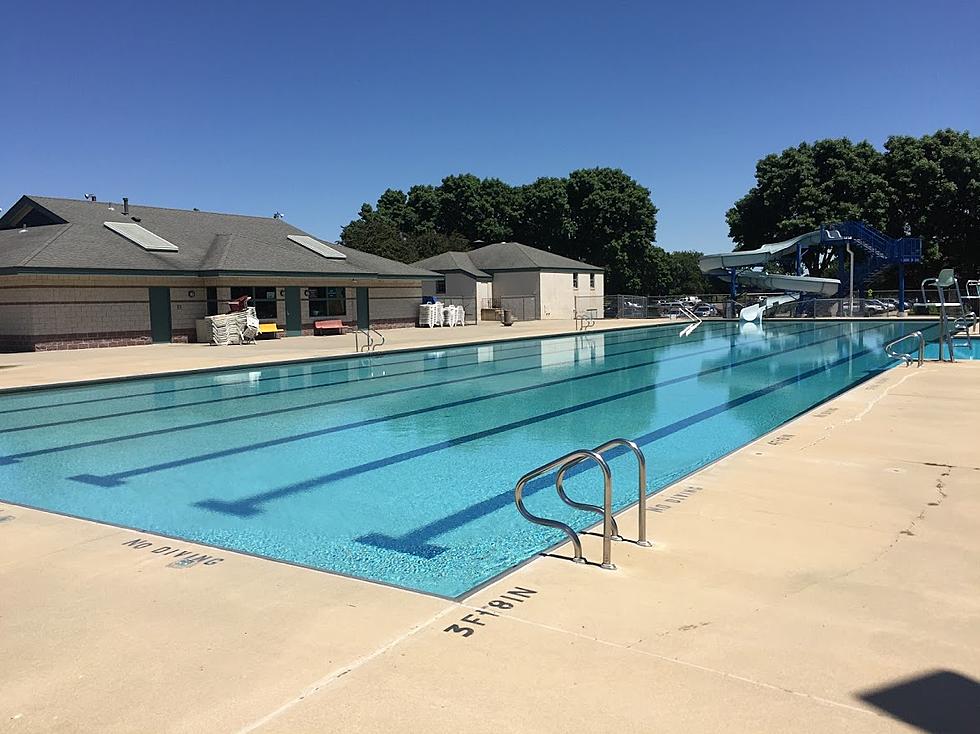 Soldiers Field Aquatics Center Concept Plans Ready for Review
Rochester's Soldiers Field Pool (CSJ/TSM-Rochester)
Rochester, MN (KROC-AM News) - The Rochester Park Board is set to review some concept plans for a planned aquatics center at the current Soldiers Field swimming pool location.
The board meets on Tuesday and will be presented with two options for developing the center, which currently carries an estimated price tag of just over $20 million. Both of the options call for a new swimming pool that could be used by lap swimmers, casual users, and swimming lessons. They also include a "lazy river" feature and some water slides, along with a splash pad and wading pool.
The options differ on whether to renovate the 25-year-old bathhouse or construct a new facility to replace it. The main differences concern the impact on the existing 18-hole golf course adjacent to the swimming facilities. The option identified as "preferred" by Park Department staff includes the addition of picnic shelters and "nature play" areas next to the aquatic center that would require a significant reworking of either the tees or the greens on three of the golf course holes, while an alternative preferred concept would not result in any changes to the golf course.
Representatives of the Rochester Aquatic community have contacted members of the City Council and the Park Board to strongly recommend pursuing the alternative preferred concept that does not affect the golf course. The group is also recommending against renovating the existing bathhouse, saying the cost of new construction is similar to remodeling.
The funding for the project includes a $5 million federal grant, a $10 million contribution from the Destination Medical Center, $7 million from the city's voter-approved park levy, and a $250,000 grant from the state.
Two Least Expensive Homes for Sale in Rochester, Minnesota
When I bought my first house in 2000, there were 2 homes on the market that I could actually afford. Yes, two homes that were about $100,000. I could either buy the one with the 50's kitchen or the one with the larger kitchen. Those were my options.
Right now in Rochester, it is a similar story for anyone looking for a house. The price is a bit higher now though and there are only 2 single-family homes under $150,000. Yes, two. And you can take a little tour of those homes right now and see what $150,000 or less can buy you.