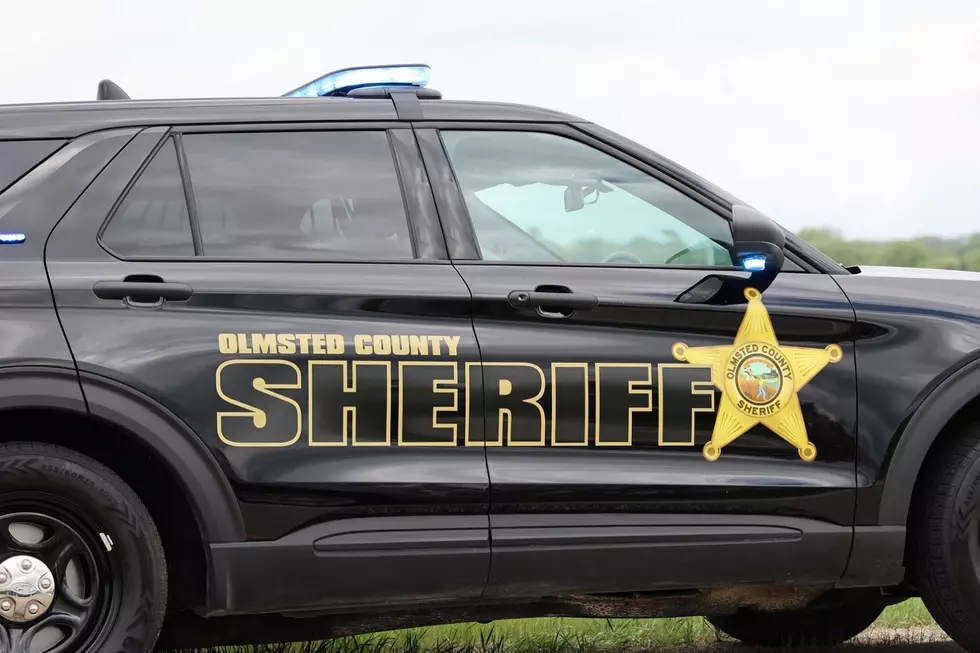 Stewartville Verizon Store Hit by Smash-and-Grab Burglary
Olmsted County Sheriff's Office photo
Stewartville, MN (KROC-AM News)- The Olmsted County Sheriff's Office is one of several southern Minnesota law enforcement agencies now investigating a string of smash-and-grab burglaries targeting Verizon Wireless stores. 
Sheriff's Captain James Schueller says deputies were called to the Verizon store in the 90 block of 20th St. Northeast in Stewartville shortly after 7 a.m. Friday after a passerby reported the window on the building's front door had been smashed out. Responding deputies found a rock inside the store on the floor. 
A store employee reported the suspects took a blue iPhone 13 and a blue iPhone 13 Max. Schueller said the phones were displayed in the store and that the suspects took the displays with them. Surveillance video shows the suspects smashing their way in around 4 a.m. Friday. 
Schueller said a Verizon store in North Mankato and a Verizon store in Belle Plane were also hit in similar fashion on Thursday. The subjects also stole items from those locations. Investigators suspect the same subjects in all three burglaries and are waiting to confirm the subjects by using store video that captured the three burglaries.
Schuller said the suspects could face charges of felony theft, first-degree damage to property and third-degree burglary if they are identified. He said investigators may release surveillance video from the Stewartville smash-and-grab at a later time. 
Man in Pine Island Standoff Fired at Officers Before Surrender
134-Year-Old Stewartville Home Has a Secret Room
When you read the description for this 134-year-old Stewartville home for sale, you don't see anything about a secret room...so that's why I called it a 'secret room'...no one would suspect it is there, not one would know to go looking for it, but boom! There it is.