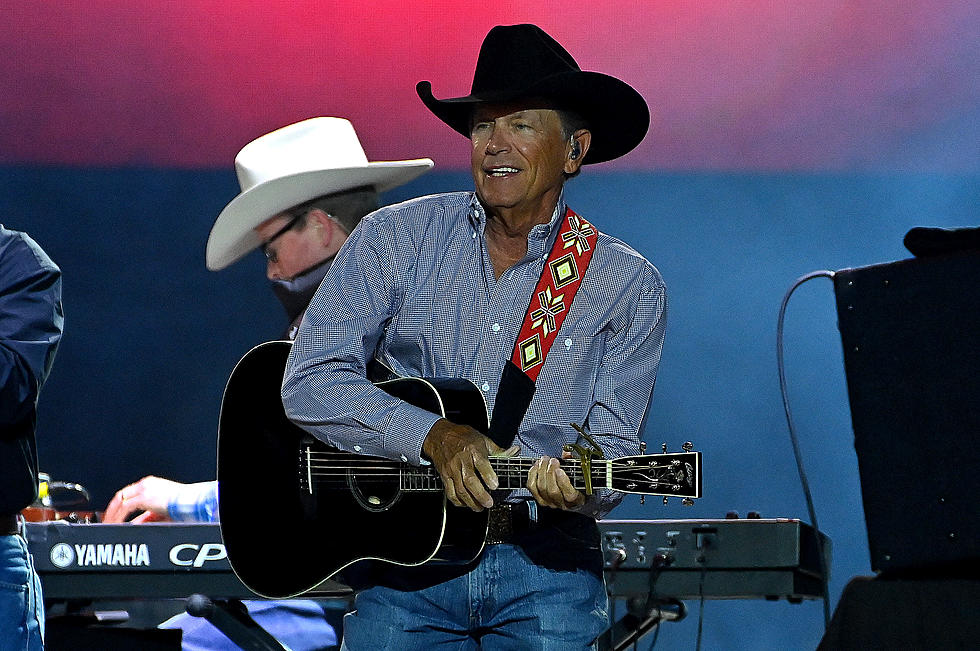 The 'King of Country' Set a Record in Minnesota Last Weekend
Photo by Paras Griffin/Getty Images for ATLive
It was postponed twice but when George Strait finally played a concert at US Bank Stadium, he set a record here in Minnesota.
George Strait is known as the King of Country because he's been pumping out hits since 1981 and is widely considered one of country music's most influential popular artists of all time.
So country fans here in Minnesota were understandably excited when George announced that he was going to play a show here in the Land of 10,000 Lakes during the summer of 2020. Then, of course, the Covid-19 pandemic hit and King George postponed his show until the summer of 2021. And then he postponed it AGAIN, this time to November of 2021.
So when George and his Ace in the Hole Band finally took to the stage at the home of the Vikings on Saturday, November 13th, 2021, he set a record:
George Strait is now the act that has had the second-largest attendance of any event at US Bank Stadium.
In fact, King George is now second only to Garth Brooks when it comes to having the largest crowd in US Bank Stadium history. According to this TwinCities.com story, there were 51,030 country fans who packed into the stadium in Minneapolis Saturday.
Only Garth has had more fans at a concert there, drawing a crowd of more than 140,000 over two nights back in 2019. (Although, as the story notes, Garth used his in-the-round stage, which allowed for more tickets to be sold all around the stage.)
Still, that's a pretty good amount of country fans packed into US Bank Stadium, who also saw Cannon Falls, Minnesota native Caitlyn Smith, Chris Stapleton and Little Big Town all perform before King George hit the stage.
The story also noted that George mentioned how cold our weather is 'up here in Minnesota' this time of year. Of course, he lives down in Texas, so he's likely not used to such chilly temperatures. Keep scrolling to check out what his mansion near San Antonio looks like!
Listen to Curt St. John in the Morning
weekdays from 6 to 10 a.m. on Quick Country 96.5
PICTURES: Look Inside George Strait's Spectacular Mansion
George Strait is selling his one-of-a-kind mansion in Texas, and he's actually reduced his price considerably. The country legend is asking $6.9 million for his 7,925-square-foot home that includes three bedrooms, four full bathrooms and two half-baths on a hilltop in a very exclusive area of San Antonio.
The house sits on 12.2 acres and includes a gourmet kitchen, separate his and her bathrooms and closets and 14 hand-sculpted masonry fireplaces. The main house is wired for surround sound throughout, and it also features outdoor living spaces including a patio with built-in grill, sink, icemaker and refrigerator. There's also an infinity pool/spa and a sports court, a workout room with a private bathroom and sauna, and a walk-in safe room.