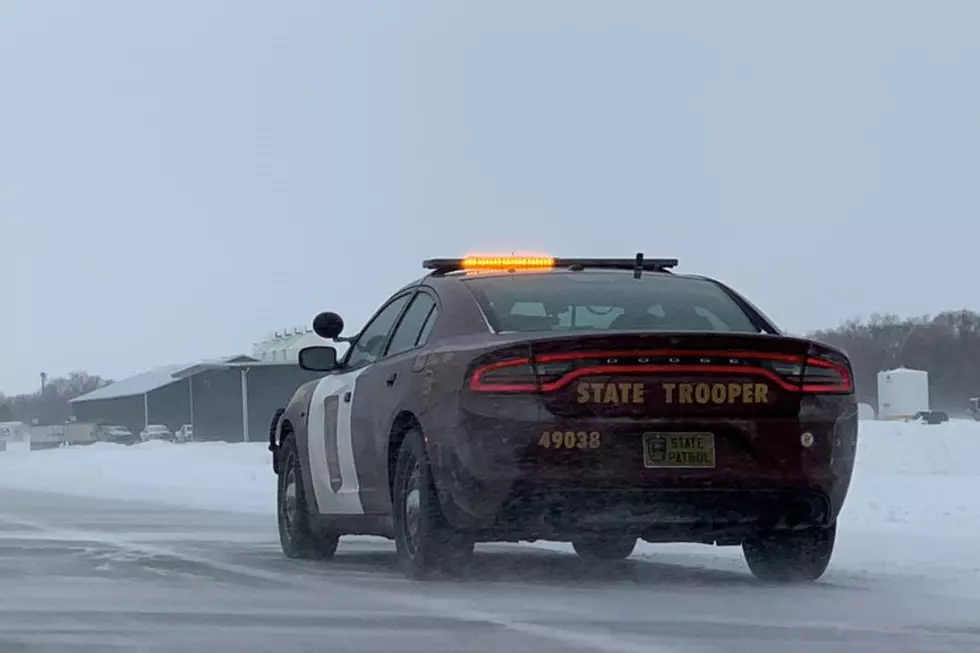 Thursday's Snowstorm Blamed for Hundreds of Crashes in Minnesota
Minnesota State Patrol photo
Enter your number to get our free mobile app
Rochester, MN (KROC-AM News) - The slick conditions created by today's snowstorm and gusty winds kept emergency responders and tow truck operators busy.
The State Patrol says it received about 200 reports of traffic crashes and another 200 reports of vehicle spinouts of vehicles off the road between 5 AM and 4 PM. There were 14 reports of injury crashes, including at least one in Rochester.
The State Patrol says 54-year-old Luul Warsame of Rochester was driving north on Highway 52 when she lost control and crashed her SUV crashed into the median wall near the 19th Street interchange. She was transported to St. Marys Hospital with non-life threatening injuries following the crash, which was reported around 8:40 AM.
The snowstorm dumped 2 to 5-inches of snow across southeastern Minnesota on Thursday. The snowfall totals in the Rochester area were in the 2 to 4-inch range. The storm system responsible for the snow is pulling a mass of arctic air into the region and that's expected to result in the coldest weather of this winter over the weekend. Early morning lows could be in the teens below zero and the afternoon highs will likely struggle to get above zero.
News Update:  Victim of Mantorville Apartment Fire Identified
BRRRR: The 15 Coldest Cities in America