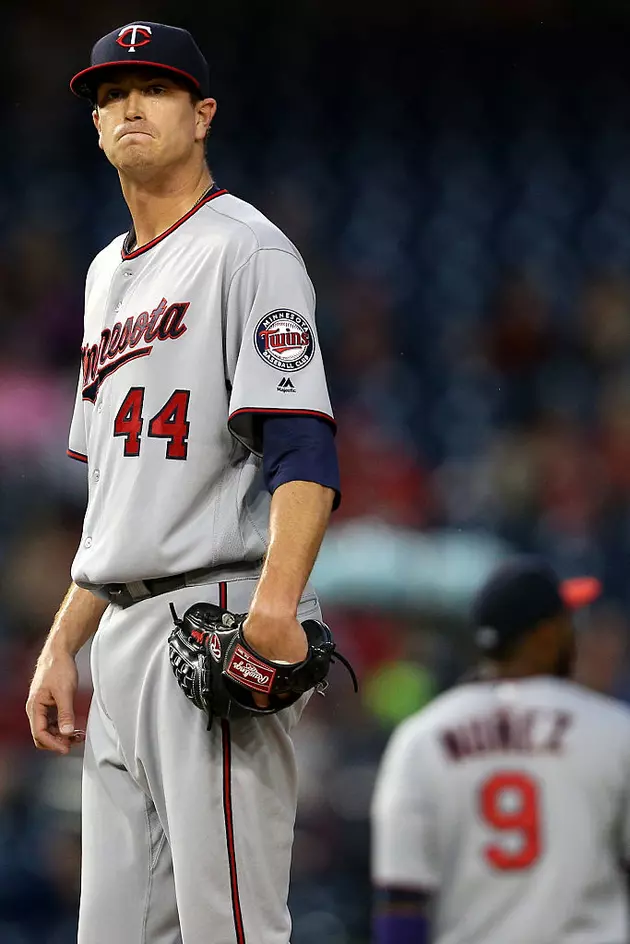 Twins Drop First Game in Series at Washington
Getty Images
WASHINGTON (AP) — Jayson Werth hit a home run and robbed one in left field, Gio Gonzalez pitched six-plus innings, and the Washington Nationals defeated the Minnesota Twins 8-4 on Friday night.
Jose Lobaton drove in three runs with a triple and a single, and National League batting leader Daniel Murphy had two more hits for first-place Washington, which has won six straight at home.
Gonzalez (1-0) enjoyed offensive support for the first time in three starts while allowing three runs - two earned - on six hits.
In the third, Byron Buxton's high fly gave Werth time to get back to the fence. He timed his jump perfectly, getting his glove just above the wall and bringing Buxton's drive down with him.
In the fifth, Werth hit a solo shot to left center, his third.
Minnesota's Kyle Gibson (0-3) lasted just three innings, giving up seven runs on seven hits.