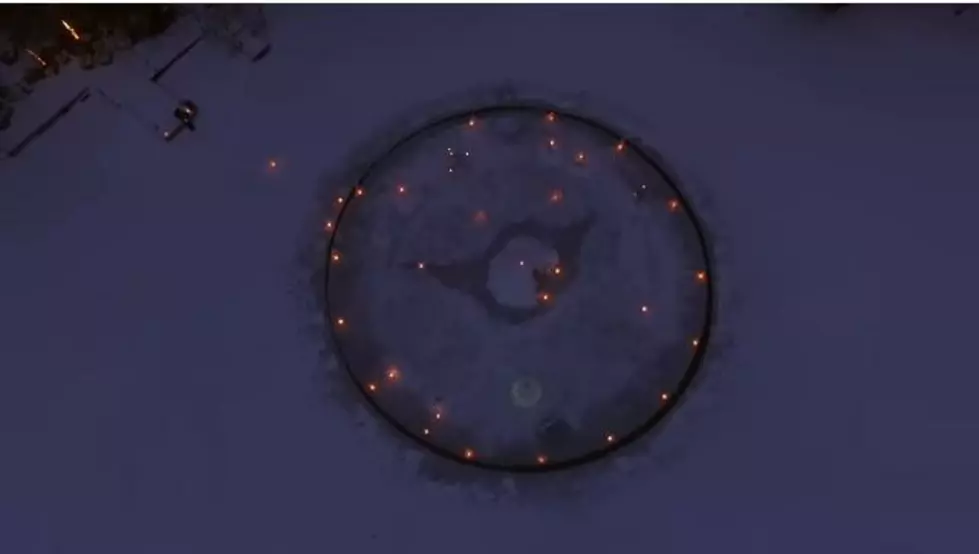 Two Men From Ely Created a Giant Carousel on Frozen Lake
Photo: Taylor Johnson Via YouTube
Two men from Ely decided to make a special Christmas Carousel on Burntside Lake just outside of Ely and it is pretty spectacular.  According to KBJR- Taylor Johnson posted the creation on Youtube on December 24 and it has already gotten over 17,000 views.
Johnson said Joe Bianco and Cam Regans are the two men who built the giant carousel where it took about one day to cut the hole in the ice and a month to build the ice luminaries. A trolling motor is used to allow the ice to spin so it does not freeze over.
Apparently the carousel is in such a remote location they have not invited the general public to come check it out in person, so thankfully we can enjoy it via the video below.