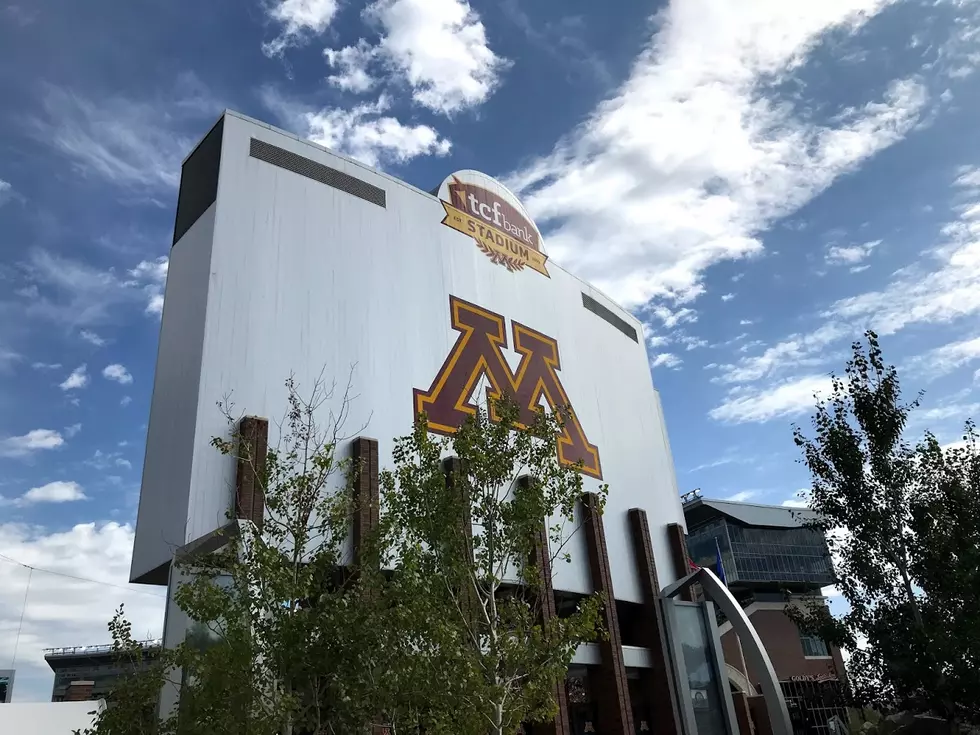 U of M Approves New Name for TCF Bank Stadium
CSJ/TSM-Rochester
Rochester, MN (KROC-AM News) - The football stadium that is home to the Golden Gophers has been renamed.
The University of Minnesota Board of Regents voted today to approve a name change for the facility which had been known as TCF Bank Stadium since it first opened in 2009. Effective today, it is now known as Huntington Bank Stadium to reflect the merger of TCF with Huntington Bank, which was completed this month.
"We are excited to partner with Huntington Bank and are excited to play in Huntington Bank Stadium this season and beyond," said Director of Athletics Mark Coyle. "Huntington is committed to serving its communities by providing exceptional services and delivering a superior customer experience. This partnership will allow Gopher Athletics to continue to strive for greatness and focus on the success of our student-athletes. We look forward to Huntington's growing presence in the Twin Cities and across the region and are thrilled to open the 2021 football season in Huntington Bank Stadium."
A news release from the University of Minnesota says the Gopher's first game in the renamed will take place on the evening of September 2 against Ohio State. Of course, the game will be carried on your home for Gophers sports in Rochester, News-Talk 1340 KROC-AM and 96.9 FM. 
News Update:  Three People Injured in Crash Near Stewartville
CHECK IT OUT: 100 sports records and the stories behind them