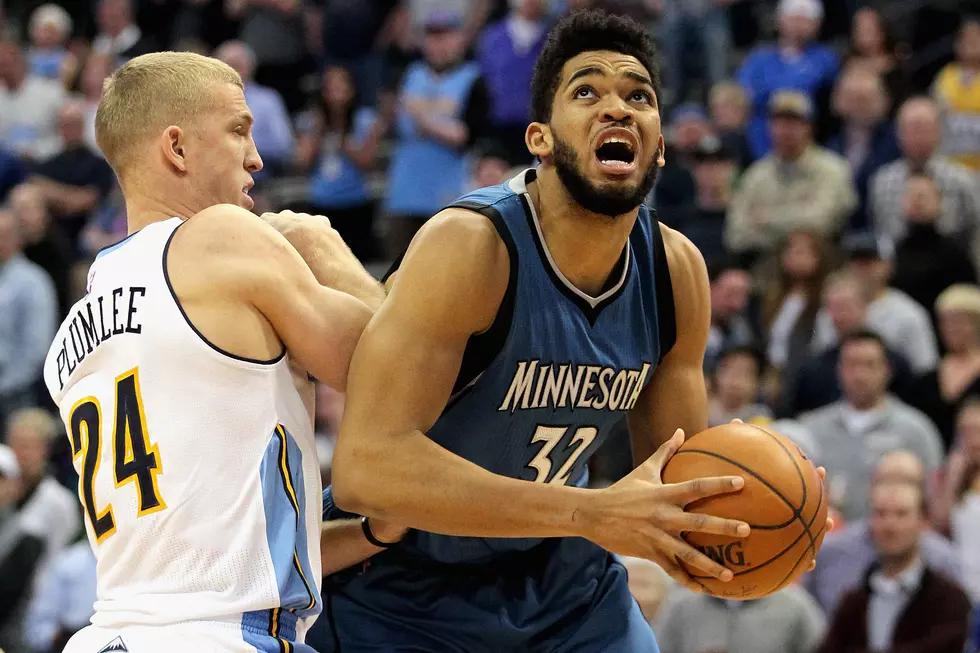 Wolves Defense Stellar in Stomping Jazz
Getty Images
SALT LAKE CITY — The Minnesota Timberwolves held the division-leading Utah Jazz to just 35 points at half-time and 58 after three quarters in a 107-80 win in Salt Lake Wednesday night.
Karl-Anthony Towns scored 21 points and grabbed 15 rebounds to lead the team again, but he got help from Andrew Wiggins, who popped in 20 and Shabazz Muhammad added 18.
The Timberwolves have now won four of their last five and Utah was the fourth opponent in the last seven games that the've held under 90 points.
The Wolves also got some valuable minutes off the bench from Tyus Jones, Kris Dunn and Nemanja Bjelica, who finished with 13 points and 11 rebounds.
The win stops a five-game winning streak in the series for Utah, which has lost two straight overall.
The Wolves are at San Antonio on Saturday.