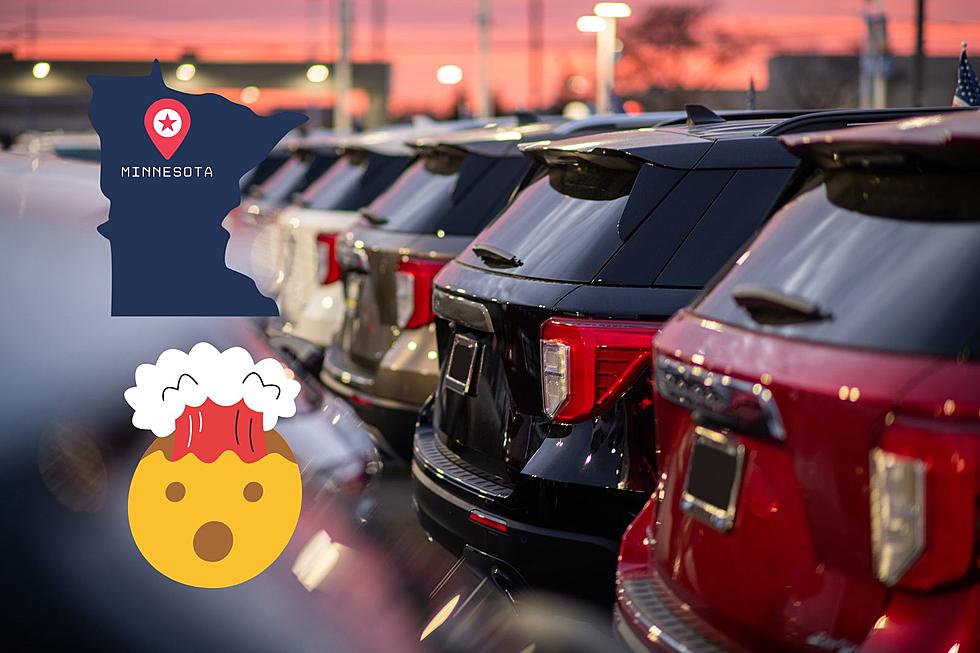 5 Cars That Still Cost More Used Than New in Minnesota
Canva
Used car prices have started to come down somewhat in Minnesota, but there are still some vehicles with a used price that is actually still more expensive than the price of the vehicle when it was brand new.
A year ago, used car prices skyrocketed both here in Minnesota and across the country, due to supply issues that limited the supply of new vehicles. Those shortages then caused most USED cars to sell for more than their NEW versions-- something that usually NEVER happens.
Fortunately, many of those supply chain issues have worked themselves out and the cost of used cars is starting to come down, and are now closer to what we've been used to seeing. A new iSeeCars survey said lightly used cars in Minnesota are priced 8.1 percent, or $3,701, below their new versions.
That's a 16.6 percent shift from a year ago when used cars were 8.5 percent (or $3,574) above the price of the equivalent new cars. Overall, the average lightly used car is -5.7 percent (or $2,627) below the price of its new version here in Gopher State, iSeeCars noted.
However, iSeeCars.com says that right now, though, there ARE still several vehicles that are actually worth more USED than they are NEW here in the Land of 10,000 Lakes.  iSeeCars.com says that the following models here in the Bold North are worth between just over 2 percent to just under 30 percent more USED than they were new.
Keep scrolling to see which vehicles made the list. And keep scrolling to check out which classic cars made their debut on showroom floors the year you were born too.
1) Dodge Charger
2) Toyota RAV4 Hybrid
3) Kia Telluride
4) Toyota Sienna
5) Toyota Corolla
Listen to Curt St. John in the Morning
Weekdays from 6 to 10 a.m. on Quick Country 96.5
LOOK: See the iconic cars that debuted the year you were born