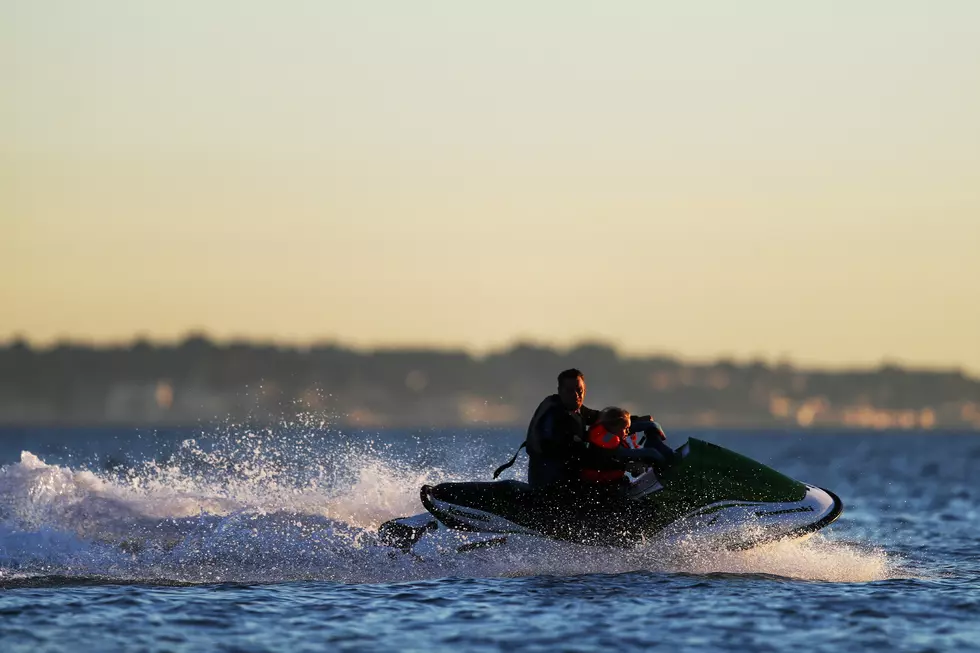 A Minnesota Jet Ski Food Delivery Service? Heck Yes! (PHOTOS)
Getty Images
If you have very pacific tastes, and you know yacht you want, this is a service for you. Up t'White Bear Lake 22-year-old Dylan Dierking is delivering food to boats and docks thru his business called FoodSki.
Jetski Food Delivery to your boat and dockside! Currently on White Bear Lake.
For Dierking's delivery, you choose from four restaurants, place your order,  send FoodSki a text and they're on it. They'll call when they pick up to figure out where y'are. Sure, it's not as fancy as using a meal delivery app, but its the kind of entrepreneurial spirit we love here in the Midwest.
And according to this KARE11 story, it turns out this is not Dyan's first rodeo with business.
Dylan was well positioned to launch an enterprise. At 19, he started a clothing line he later parlayed into a full ride scholarship at Schulze School of Entrepreneurship at University of St. Thomas.
He also says he hopes to expand the business. Dylan, I have I have two words for you. Lake Zumbro! Hook up with Uncle John's, The Pondy, and even Macs below the dam.
Five Beautiful Pictures of Lake Zumbro
A little story about food delivery on a Jet-Ski, by James Rabe.
All characters fictional. Any relationship between these characters and real humans is WILDLY coincidental.
One day Jimmy Jim Jam (of the famous East Coast Jam Fam) woke up, and said, "I'm going out on the boat...going to be a fin-tastic day!"
"How's it going Jimmy Jim Jam, of the East Coast Jam Fam" asked Marla as Jimmy walked by her Hairs to You salon. Everyone called him by his full name. Always.
"I'm good, Marla! Not getting tied down by pier pressure, I'm all a-boat just sea-sing the day!"
"Well maybe a little," said JJJOTECJF, "I like big boats and I can't deny!"
Marla laughed...it was always ferry fun wherever JJJOTECJF was.
And, as predicted, JJJOTECJF had a great day. No oar-deals at all.
Listen to James Rabe Monday, Wednesday, and Friday from 11-Noon on KROC AM 1340 and 96.9 FM and Weekdays with Jessica Williams Weekday from 6 - 10 AM on Y-105 FM
TAKE A TOUR: Incredible Mansion Recently Sold on Lake Minnetonka for $8.2 Million