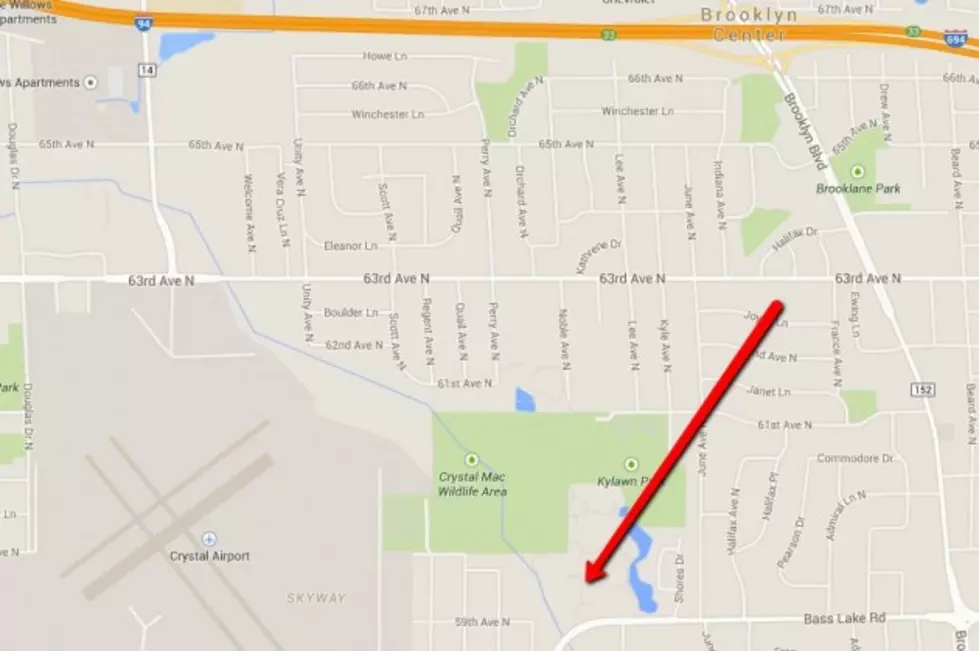 Apartment Fire in Brooklyn Center Kills Young Child
Google Maps
BROOKLYN CENTER, Minn. (AP) — Brooklyn Center police say a 2-year-old boy has died in an apartment fire.
Police Cmdr. Brian Peters says a man who had been in the apartment with the child jumped from a second-story balcony to escape the fire. Peters says the man told police that the boy was in a back bedroom.
Officers were unable to get inside the apartment because of heavy smoke. Firefighters brought the child out of the building.
Peters says the boy's mother arrived and went with him by ambulance to North Memorial Medical Center, where he was pronounced dead.
The fire was reported shortly before 11:30 a.m. Friday by a resident of another apartment.
The Star Tribune reports the cause of the fire is under investigation.