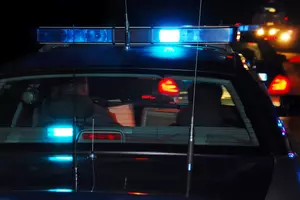 Attempted Robbery Leads to Gunbattle
iStock
BROOKLYN PARK, Minn. (AP) — Brooklyn Park police say a man with a permit to carry a firearm shot and killed a would-be robber on a busy street.
Police say the two men exchanged gunfire in the northern Twin Cities suburb about 8 p.m. Monday. The Star Tribune reports officers arrived and found the man who was attempting the robbery on the ground.
Deputy Brooklyn Park Police Chief Mark Bruley says the man who was the target of the robbery attempt had a "valid permit to carry a handgun" and was not arrested.
Officers recovered both guns at the scene. Names of the two men have not been released.
Witnesses called police when the gunfire started.
Police say there have been no arrests and they are not looking for anyone else in the shooting.