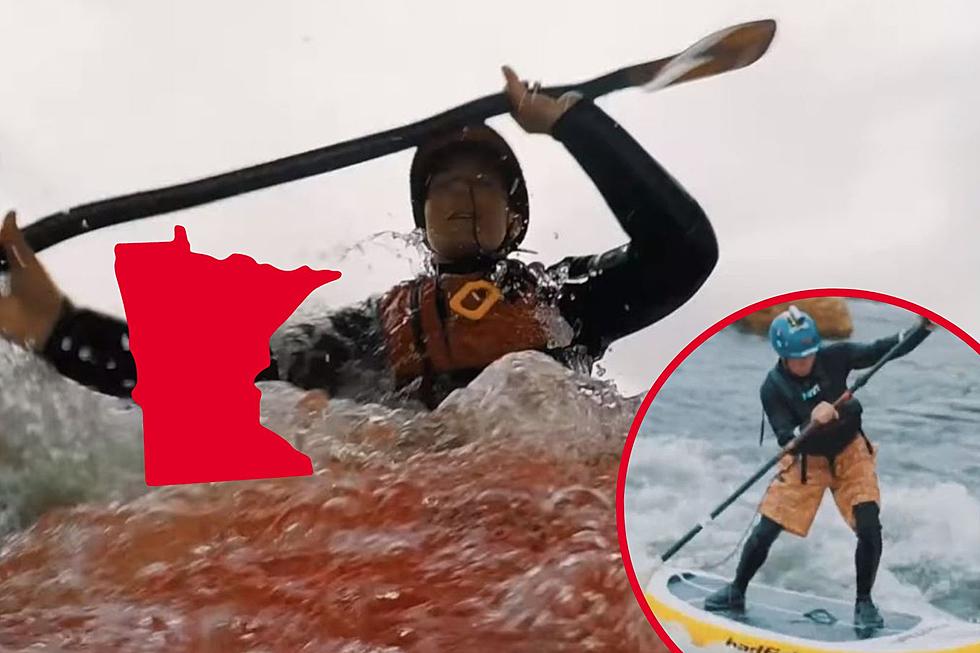 Austin, MN Could Become a Whitewater Rafting Destination
Austin Whitewater on the Cedar
There's a proposal to turn a portion of Austin, Minnesota's waterfront into a destination for people who like to get outdoors. The idea all started because of a hobby that Nate Smit picked up during the pandemic.
Nate started hanging out at the Cedar River in Austin fishing and kayaking, according to FOX 9. He realized that downstream in Iowa they had turned their portion of Cedar River into a whitewater rapids area. So he thought, why couldn't we do that in Austin?
Whitewater Rafting in Austin, MN
The city of Austin recently helped fund what's called a feasibility study to see if where Nate thought the whitewater course could go would work. Because of that study mock-up pictures were drafted and the idea was proven to be feasible. The area of this whitewater project would begin at the south pedestrian bridge on Mill Pond and continue to the Oakland Ave. bridge, according to the Austin, MN Whitewater on the Cedar website.
Nate told FOX 9, "'That's where it really took off, where you can show the vision'".
The study also showed that the project would be about $10 million dollars to accomplish. So right now, they're working on raising money, spreading the word, and hopefully getting a large company to sponsor the project. *Cough cough* Hormel.
They are, in fact, hoping that Hormel will be in support of the project and will donate 75% of the money needed.
What Will the Whitewater Course in Austin, MN Include?
There will obviously be whitewater rafting options with this project. The plan is to also have fishing, kayaking, canoeing, stand-up paddleboarding, tubing, and waterfront areas to hang out and for picnics. It sounds like an amazing idea. Plus, it would bring more people and therefore more money to the city of Austin.
There are two smaller towns in Iowa that have developed a similar project. Bring Me the News reports that one "generated $746,000 in economic income in 2014" and the other "is creating a $2 million economic impact annually."
When Will the Whitewater Course Open in Austin, MN?
If all goes as they're hoping, FOX 9 says that they hope to break ground in 2026 and then have the park/course open 6 months later.
12 Minnesota Small Towns Known for Big Things
There are tons of small towns around Minnesota that shape our state for a variety of reasons. And some of these small towns are known for pretty big things despite their population size.
Gallery Credit: Carly Ross