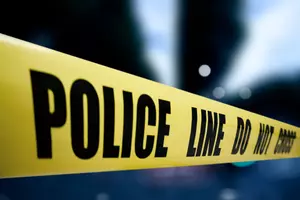 Authorities ID Man Found Dead in Kenyon
photo by Ivan Bliznetsov
Kenyon, MN (KROC-AM News) - The Kenyon Police Department has released the name of the man who was found dead outside of an apartment building in the Goodhue County town Tuesday morning.
At this point, authorities are describing the death of 35-year-old Joseph William Thiem as suspicious because of the many unanswered questions about the circumstances and cause of his death. A statement issued by Kenyon Police late Wednesday afternoon indicates Thiem's address is unknown at this time.
His body was taken to the Southern Minnesota Regional Medical Examiner's Office for an autopsy, and the results of that examination are currently pending.
The Goodhue County Sheriff's Department is leading the investigation, with assistance from the Minnesota Bureau of Criminal Apprehension.
With updates at the top and bottom of the hour, listen to Newstalk 1340 KROC-AM for the latest local and national news.