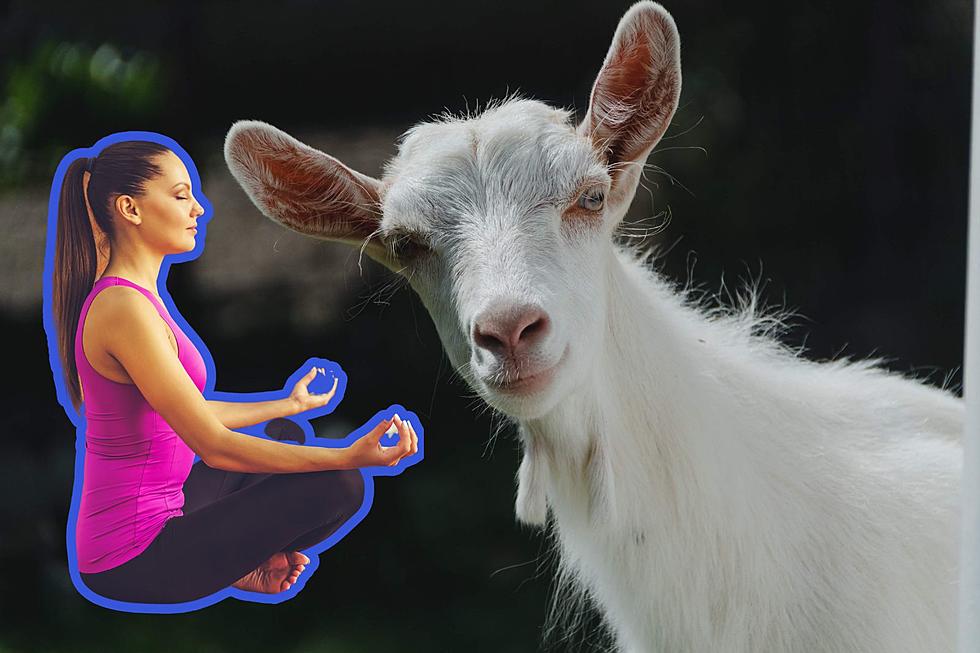 Baa-maste: Relax and Unwind with Goat Yoga in Kasson
Sergiu Valena via Unsplash, Thinkstock
Goat yoga has been around for a while now. But if you have yet to experience it there's an opportunity just for you coming to Kasson, MN!
Goat Yoga
Goat yoga is pretty simple: it's a regular yoga class but with goats. The goats will walk around, maybe come up to you asking to be pet, sometimes goats will hop on people's backs. You never know!
I've never tried it myself but it looks like so much fun.
Goat Yoga at K-M Vet Clinic
We've got a chance to try out goat yoga in Kasson at the K-M Regional Veterinary Hospital. The class is coming up on Saturday, August 12th at 7:30 AM and it's part of the Kasson Festival in the Park.
Don't worry, if you're not much of a yoga person or not terribly flexible, they say on their Facebook event this will be light yoga, so no worries.
The goat yoga class is being put on by Elmore Family Chiropractic and the class will take place behind the K-M vet clinic. It's a 45-minute yoga class with plenty of goat snuggles at the end. They also say you'll be able to buy goat food too if you'd like to bribe the goats to come hang out with you.
I don't see a place to buy tickets in advance, it appears they're only available at the door. Tickets are $10 per person. So grab your friends, your yoga mat, and some water, and get ready for goat cuddles!
13 Rochester Restaurants with the Best Outdoor Seating
Eating out on the patio at a restaurant is one of the best ways to enjoy warm weather in Minnesota. Check out the 13 Rochester, Minnesota restaurants with the best outdoor seating (in no particular order).