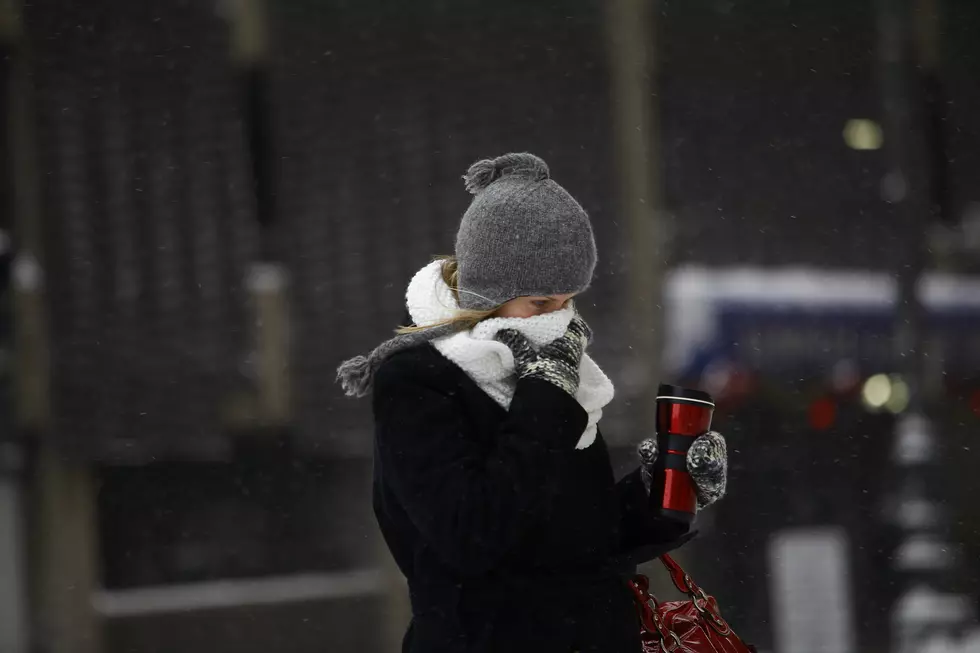 Bitter Cold Start to New Year
Getty Images
Rochester, MN (KROC-AM News) - Bitter cold accompanied the arrival of the New Year in the Rochester and much of Minnesota.
While the low temperature of 17-below zero at the Rochester Airport, which was reached last night and early this morning, was shy of the records set for both days in 1974, it was the coldest temperature reading in Rochester since December 18th of 2016 when the low hit a frigid -25. The wind chill readings were in the minus 30s throughout the night and even hit 40-below a few times in the last hours of 2017 and early hours of 2018 as a mass of arctic air continues to slowly make its way across the U.S.
Low temperatures in the teens below zero were common across Minnesota while readings in the mid-20s below zero were reported in western, central and northern Minnesota. Unofficial reports indicate Pipestone was the state's cold spot with a morning low of -27.
_____________________________________________________________________
The National Weather Service has released statistics showing last year was warmer than normal with about average precipitation in Rochester. The average temperature for the entire year was 5-degrees above normal at 45.9-degrees. 7-months of the year had above average temperatures, including February, when the average of 27.6-degrees was 7.3-degrees above normal. August was especially cool, with an average temperature of 64.8-degrees, which was 4.3-degrees below normal.
The precipitation total for 2017 was only a third of an inch below average at just under 32.7-degrees. October was the wettest month of the year, with just under 5.1 inches of precipitation, while August was the driest with only a little over a third of an inch of rain. January was the snowiest month with 13.2 inches of the white stuff, which contributed to a new record for the wettest winter(2016-2017) when the precipitation total hit 5.85-inches.
| | |
| --- | --- |
| Highest temperature for 2017 | 96 on June 11th |
| Lowest temperature for 2017 | -17 on December 31st |
| Highest one-day precipitation | 2.01 inches on August 3rd |
| Highest one-day snowfall | 6.4 inches on February 24th and March 12th |
| Number of days with highs at or above 90 degrees | 5 |
| Number of days with highs at or below 32 degrees | 67 |
| Number of days with zero or below temperatures | 17 |
| Peak wind gust | 66 mph from the S on May 17th |
| Number of days with measurable precipitation | 127 |
| Percentage of days with measurable precipitation | 35% |
| Number of days with above normal temperatures | 174 |
| Percentage of days with above normal temperatures | 48% |